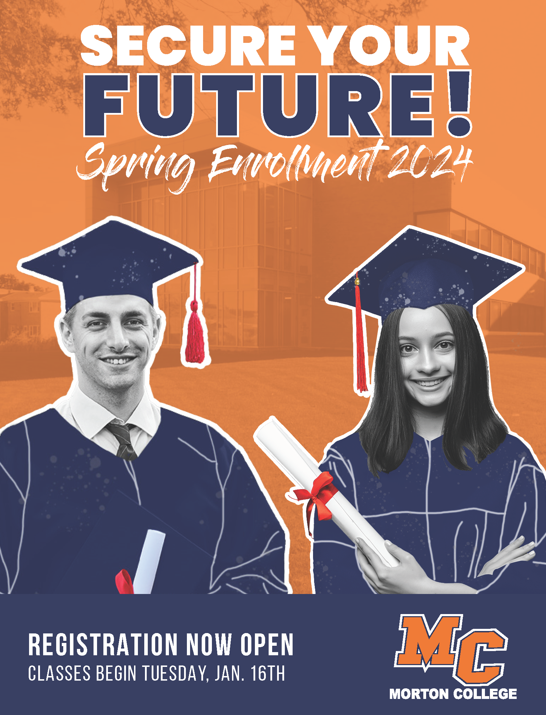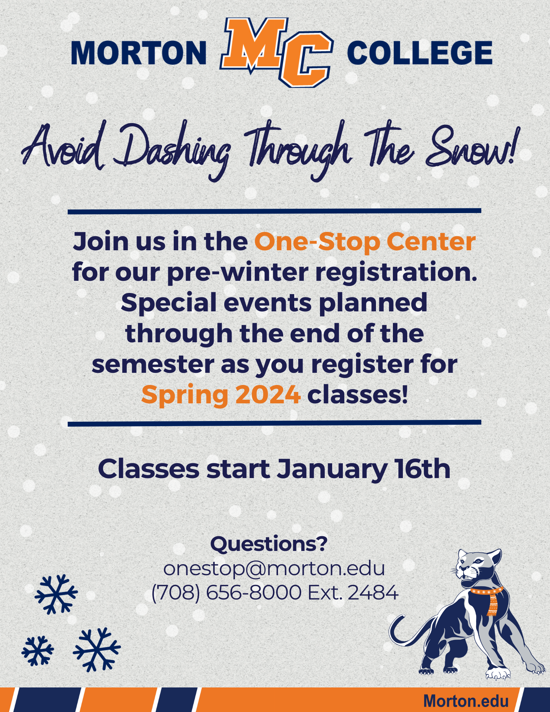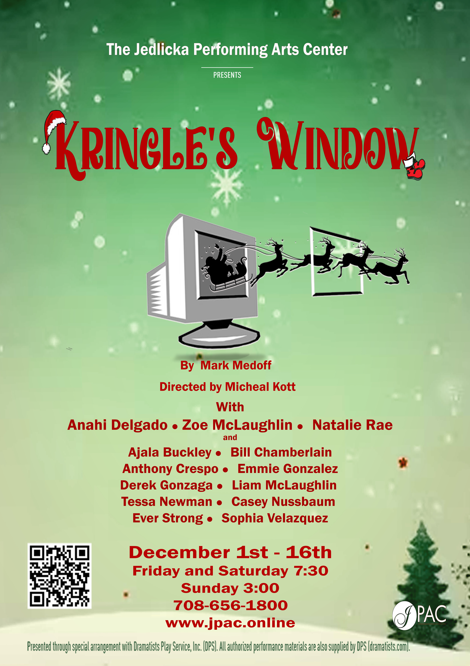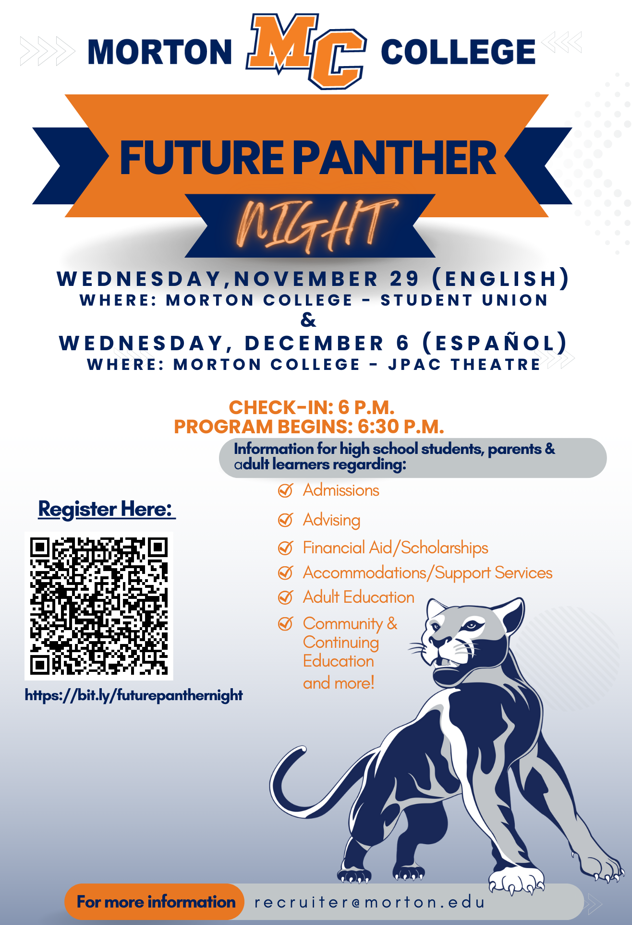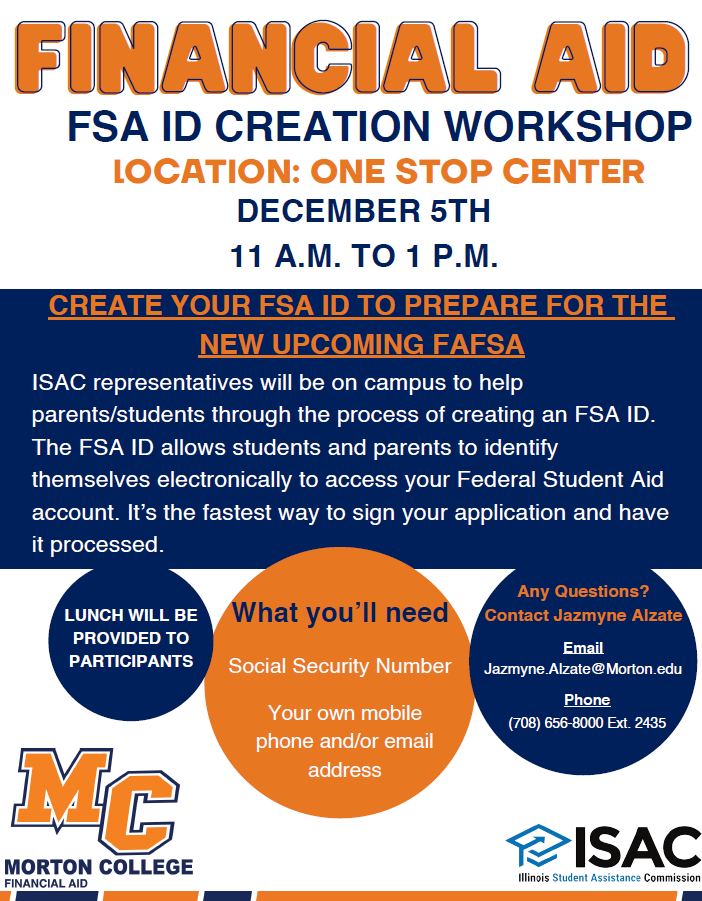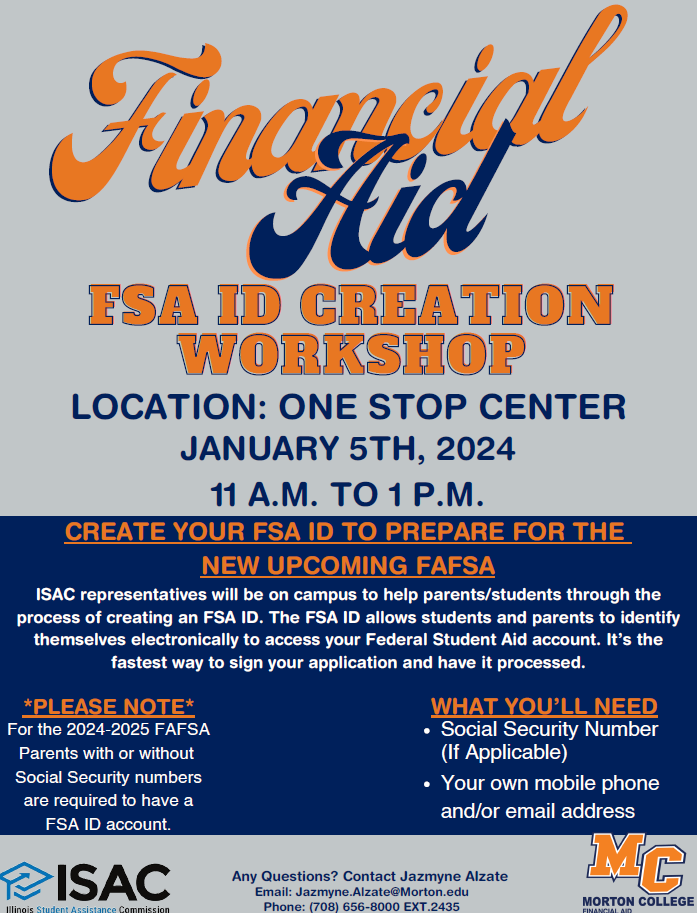 Morton College Appoints Dr. Keith McLaughlin President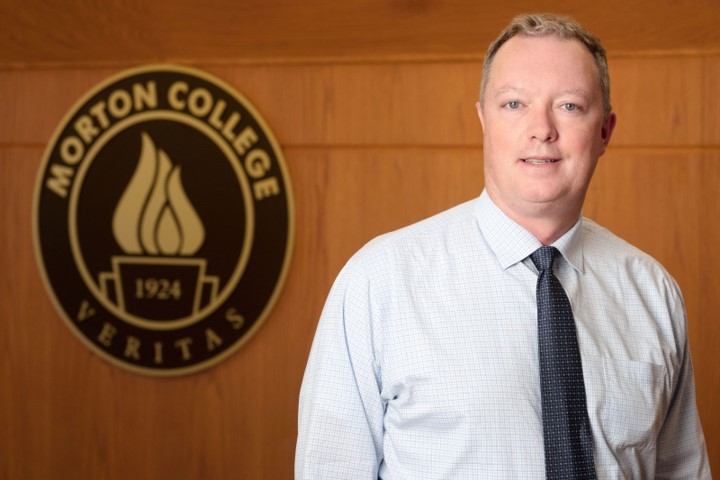 Financial Aid FSA ID Creation Workshop
FAFSA Alternative Application_Workshop
Financial Aid FSA ID Creation Workshop - Jan. 5, 2024
Mission
To enhance the quality of life of our diverse community through exemplary teaching and learning opportunities, community service, and life-long learning.
Future Students
We know what it's like to want to attend an affordable and supportive learning community that helps you achieve your academic and life goals. Morton College is committed to understanding your academic needs and helping provide you with a personalized plan to get there. Let's get started today.
Current Students
As a panther, we want to ensure that you have the right faculty and staff, resources, information, and support to help you navigate through your educational journey based on your budget. Stay in the loop on what's happening at Morton College and take advantage of the services created just for you.
Transfer Students
Congrats on your MC achievements! It's time to go to the next endeavor, Let us help you navigate your future. Click below to find resources on your next adventure.
Adult Students
Get ready for an opportunity of a lifetime. Apply with us today for our amazing adult learning program - you will skill build and walk away with in-demand skills and experiences to land an industry role.
Over Three Decades of Service in Higher Education as Advocate for Community College Mission CICERO, ...
Read More

→