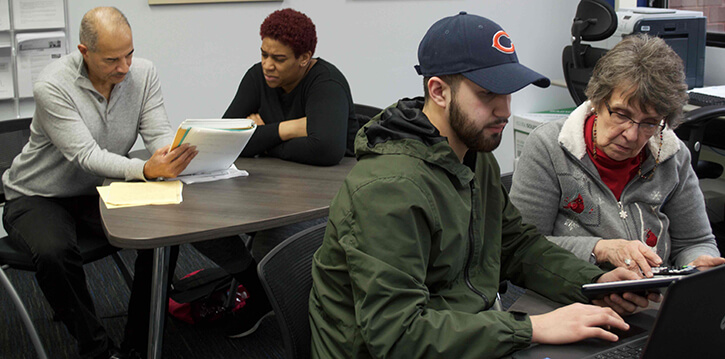 Located in Room 201C, the Tutoring Center provides individualized educational assistance to all students at Morton College in:
Writing

Writing help in all subject areas (not just English classes!)
College Application Essays
Scholarship Essays
Resume Writing

Science

Kaplan Test preparation
Biology, Anatomy & Physiology
General and Organic Chemistry
Physics, Engineering

Math

Math for nursing
Arithmetic
Algebra, Geometry, Trigonometry
Calculus, Differential Equations
Probability, Statistics
Finite Math, Discrete Math
For more information, contact (708) 656-8000, Ext. 2465.