Tutoring Center Hours
Fall/Spring
M to Th: 8:30 a.m. to 7 p.m.
F: 8:30 a.m. to 4:30 p.m.
Summer
M to Th: 8:30 a.m. to 7 p.m.
Closed Fridays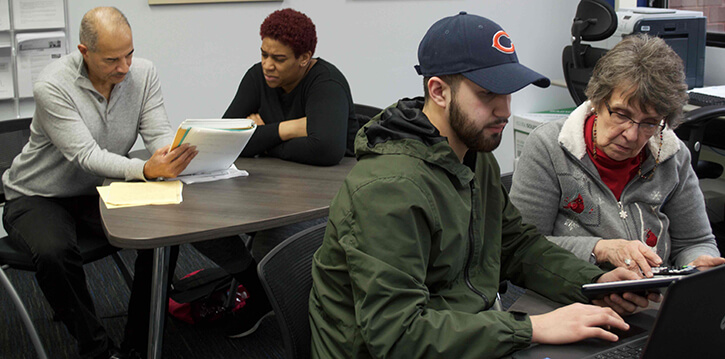 Located in Room 201C, the Tutoring Center provides individualized educational assistance to all students at Morton College in:
Writing
Math
Science
Nursing
The Tutoring Center also provides make-up testing services for faculty and students in 207B. We offer both walk-in and appointment tutoring sessions.
For more information, contact (708) 656-8000, Ext. 2465.