Morton College offers qualifying students financial assistance through grants, loans, scholarships, and student work-study programs offered by federal, state, and local organizations.
The Financial Aid Office is committed to helping new and current students work toward their educational goals by providing information on the many funding resources available.
For more information on scholarships, grants and other resources available to students, e-mail Elizabeth Melgoza elizabeth.melgoza@morton.edu or call her at (708) 656-8000 Ext. 2426.
Generally, grants are monetary awards provided to students that do not have to be repaid. Grants available to Morton College students include:
Federal Pell Grant
Pell Grants are awarded only to undergraduate students who have not earned a bachelor's or professional degree. Pell Grants provide a foundation of financial aid to which other aid may be added. A Federal Pell Grant, unlike a loan, does not have to be repaid.
Illinois Monetary Award Program
PThe Illinois Student Assistance Commission Monetary Award Program (ISAC - MAP) is a need-based grant program available to Illinois residents for tuition and mandatory fees. To be eligible, students must be an undergraduate and enrolled in at least 3 credit hours in an approved program. Students can apply by completing the FAFSA and listing any MAP-approved Illinois post-secondary institutions as their first choice. Funding for the MAP grant is limited. Students should apply early to ensure full-year consideration for an award. If eligible, the MAP grant does not need to be repaid.
Federal Supplemental Educational Opportunity Grant Program (FSEOG)
Federal Supplemental Educational Opportunity Grants (FSEOG) is available to undergraduate students with exceptional financial need-those with the lowest Expected Family Contribution (EFC). FSEOG is available to students who receive the Pell Grant. Students must be enrolled in at least 6 credits hours in an approved program.
William D. Ford Federal Direct Loan Program
Morton College, along with thousands of US colleges and universities, participates in the William D. Ford Federal Direct Loan Program. The program provides government funds directly to a student's college or university without the involvement of a third party.
Federal Direct Education Loans
Direct Loan funds come directly from the U.S. Department of Education. Processing of any Direct Loans includes an origination fee that is deducted from the total amount disbursed. Effective October 1, 2016, the origination fee is 1.069%.
Loans can be either subsidized or unsubsidized.
Subsidized loans are based on financial need. Subsidized loans charge no interest while a student is in school at least half-time (6 hours), during the grace period, and during deferment periods. The maximum subsidized loan is $3,500 for freshmen and $4,500 for sophomores per academic year. Students can request additional unsubsidized loans up to the maximums.
Unsubsidized loans are not based on financial need. Interest is charged starting the date the loan is disbursed. The maximum loan amounts available per academic year are shown in the table below. Loans are based on a student's grade level and whether a student is dependent or independent.
*Students may receive subsidized and unsubsidized loans in the fall and spring only. Loans are not available for the summer term.
Loan Limits per Academic Year
 
 
 
 

Subsidized


 
 
 
 
 
 

Unsubsidized


 
 
 
 
 

Totals

Subsidized & Unsub

 
 
 
 
 
 
 
 
 
 
 
 
 
 
 
 
 
 

Dependent/1st Year

(0-29 Credits earned)

 
 
 
$3,500
 
 
 
 
 
 
$2,000
 
 
 
 
 
$5,500
 
 
 
 
 
 
 
 
 
 
 
 
 
 
 
 
 
 

Dependent/2nd Year

(30 or more credits earned)

 
 
 
$4,500
 
 
 
 
 
 
$2,000
 
 
 
 
 
$6,500
 
 
 
 
 
 
 
 
 
 
 
 
 
 
 
 
 
 

Independent/1st year

(0-29 credits earned)

 
 
 
$3,500
 
 
 
 
 
 
$6,000
 
 
 
 
 
$9,500
 
 
 
 
 
 
 
 
 
 
 
 
 
 
 
 
 
 

Independent 2nd year

(30 or more credits earned)

 
 
 
$4,500
 
 
 
 
 
 
$6,000
 
 
 
 
 
$10,500
Interest rates on Direct Loans disbursed on or after July 1, 2016 is 3.76% for both subsidized and unsubsidized loans..
Requirements
Complete the Free Application for Federal Student Aid (FAFSA) www.fafsa.ed.gov

Student must attend the Loan Default Seminar.  Please visit the Financial Aid Office for details.

Complete the Morton College Loan Request Form provided at the Loan Default Seminar

Complete the Master Promissory Note online at www.studentloans.gov
Complete the Entrance Interview online at www.studentloans.gov
Important Information for New Borrowers (Students with No Outstanding Federal Loan Balance as of July 1, 2013)
There is a limit on the maximum period of time that students can receive Direct Subsidized Loans. If this limit applies, you may not receive Direct Subsidized Loans for more than 150% of the length of your academic program. The maximum eligibility period is based on the published length of your current academic program (available in the course catalog).
150% Subsidized Usage Limit
If you are enrolled in a two-year associate degree program, the maximum period for which you can receive Direct Subsidized Loans is three years (150% of 2 years = 3 years). If you are a part-time student or enrolled for only one term, your maximum eligibility period will be adjusted based on your enrollment.
Because your maximum eligibility period is based on the length of your current program of study, the maximum eligibility period can change if you change to a program that has a different length. Also, if you receive Direct Subsidized Loans for one program and change to another program, the Direct Subsidized Loans received for the earlier program will generally count toward your new maximum eligibility period.
If you do not complete your program within your maximum eligibility period and you enroll in the same program, you will become responsible for the interest that accrues on your Direct Subsidized Loans, from the date of your enrollment after meeting the 150% limit. For a more detailed explanation of the 150% Subsidized Usage Limit, please refer to information these guidelines from the Department of Education.
Loan Default Prevention Seminar
Defaulting, or failing to repay a student loan according to the terms of the promissory note can have serious legal consequences.
Learn how to avoid them by attending a Loan Default Prevention Seminar. To reserve your seat, e-mail Jennifer Klementzos or call her at (708) 656-8000 Ext. 2229.
Download Schedule of Summer/Fall 2018 Student Loan Default Prevention Seminars (PDF)
Resources
For more information regarding loans, please visit the Federal Student Aid website.
Scholarship  Opportunities
Morton College offers prospective and current students the opportunity to apply for scholarships that can help them make progress toward their educational goals.
There are many scholarships available but each have specific requirements. Applicants are urged to research scholarships requirements thoroughly.
For more information on specific scholarships, e-mail Elizabeth Melgoza elizabeth.melgoza@morton.edu in the Financial Aid Office or call her at (708) 656-8000 Ext. 2426.
Alert1 Student for Seniors Scholarship
Alert1, a leader in medical alerts, is offering a $250 scholarship to a student attending an accredited U.S. college or university whose career goals include improving senior care.
To learn more and apply, visit the Alert1 website. 
Please see website for application deadlines.
Morton College Academic Excellence Scholarships
The Morton College Academic Excellence Scholarships are awarded to high school seniors who reside in Community College District 527. Applicants must demonstrate outstanding academic ability.
The award covers the cost of all tuition and fees for up to 30 semester hours of college credits per year at the in-district tuition rate and is renewable.
Academic Excellence Scholarship Program
Hispanic Scholarship Fund
As the nation's largest not-for-profit organization supporting Hispanic American higher education, the Fund has awarded over $470 million in scholarships and provides a range of ancillary programs for students, HSF Scholars, Alumni, and parents.
Julia Stasch-IIE Scholarship for Refugees

The Institute of International Education has launched the
Julia Stasch-IIE Scholarship for Refugees
. This scholarship supports refugee and asylees who are currently studying at Community Colleges in the Greater Chicago Area and are scheduled to complete their studies in either spring or winter of 2020. Students must be between the age of 18-35, meet a GPA of 2.5 or higher, and be willing to participate in a 1-2-week leadership program in summer 2020. The award entails a $10,000 scholarship for the second year of Community College to cover tuition balance, living expenses, and other costs related to the students' studies. Participants will also be expected to participate in a 1 week leadership program in summer 2020.To learn more about the eligibility criteria, please click
here
.
Please note that residents who came to the U.S. as refugees or have been granted asylum and are now permanent residents or citizens are eligible for this opportunity.
Scholarship Resources
Please visit the websites below for additional scholarship opportunities.
Scholarships for Latino and Hispanic Students
Academic Excellence Scholarship Application
Big Future - Pay for College
Congressional Hispanic Caucus Institute, Inc.
Hispanic Association of Colleges & Universities (HACU)
Hope Scholarship
Illinois Student Assistance Commission
Infinity in Motion Scholarship
StudentScholarshipSearch.com
Columbia College Chicagoland Transfer Award
Morton College Foundation Scholarship Booklet
Federal Work-Study Program
The Federal Work-Study Program provides on-campus jobs for students who need financial aid to pay for their educational expenses. The program encourages students to perform community service work and work that is related to their course of study.
Students interested in applying for an open student aide position may visit the Human Resources Employment website and click the "Classified" button.
For additional resources with resume and interviewing tips, please visit the Career Planning & Placement office.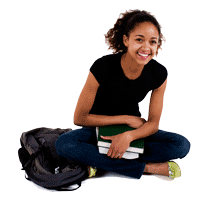 Chicagoland Regional College Program (CRCP)
The Chicagoland Regional College Program offers assistance with the high costs associated with earning a college degree or career certificate.
Through the CRCP, students attend college part-time at Morton College while working part-time at United Parcel Service (UPS) in Hodgkins, Illinois.
CRCP students receive paid tuition, books and fees, transportation allowances, and may qualify for housing allowances and academic bonuses while earning a paycheck.