Thank you for looking to Morton College to meet your needs. The Career Services Office invites you to take advantage of the following services:
Gain visibility and get to know Morton College students, alumni and community members "up-close-and-personal" by attending a job fair! Whether you use job fairs as a preliminary pre-recruitment activity or as your primary sourcing tool, you will likely find a candidate that suits your needs.
Employer Registration is Now Open for our annual Job Fair scheduled on Wednesday, April 25, 2018 from 1 to 4 PM.
Register today online or download the registration form (PDF).
Questions? Download the Job Fair FAQ (PDF)
For Sponsorship Opportunities contact our office by phone at (708) 656-8000 Ext. 2468 or via e-mail.
Thank You to our 2018 Job Fair Sponsor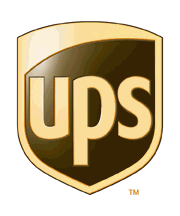 For Sponsorship Opportunities contact our office at 708-656-8000 Ext. 2468 or e-mail us at cpp@morton.edu
On-Campus Recruiting (OCR)
The Career Services Office coordinates all on-campus recruiting and information sessions.
Participating employers must offer full-time positions, part-time positions and/or paid summer internships appropriate for college students and/or recent graduates.
To begin, create your company profile.
You may schedule visits throughout the academic year:
Fall August to December
Spring January to May
Summer May to July
To schedule a visit, download our On-Campus Visit Request Form (PDF).
Participants should review our Recruiting Policies and Guidelines. This document will be available for download soon.