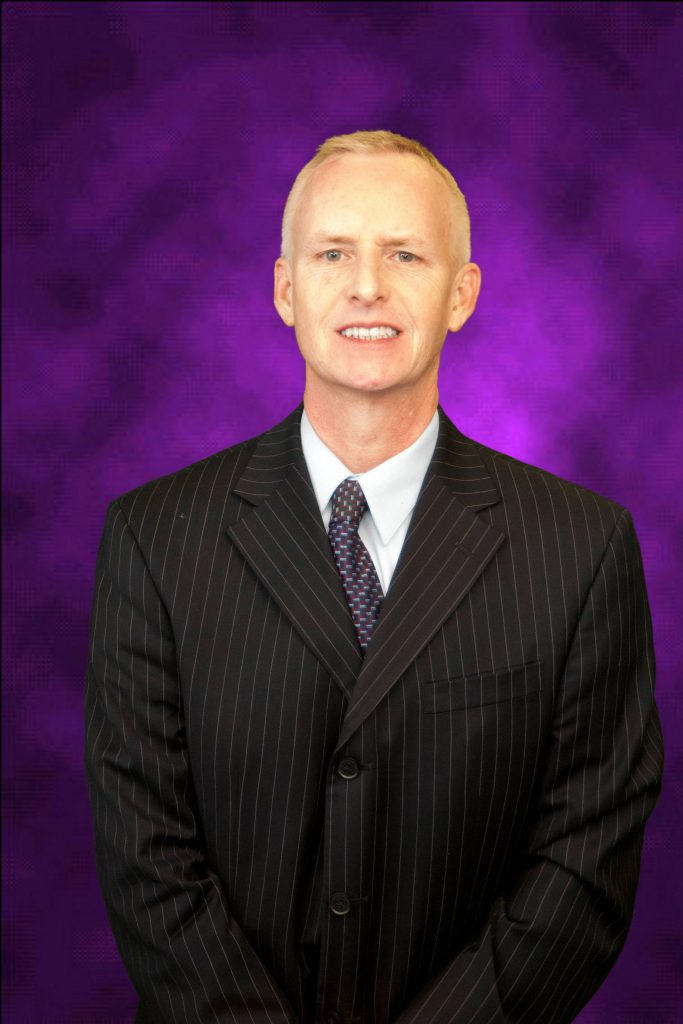 #MCTeaching&LearningSince1924 is part of an ongoing series about how teaching and learning are taking place at Morton College during the pandemic. Responses are edited for clarity and length.
Business Technologies Department chair and instructor Dr. Brian Gilligan shares how he's adapting to teaching online classes at Morton College. This is his 13th year teaching at Morton College and 13th overall in higher education.
With a summer to reflect, what you have learned about teaching online since the spring?
Over the past few years, Gilligan has taught Financial Accounting, Managerial Accounting, Cost Accounting and Principles of Management in an online format.
Gilligan did initially hold back from putting courses in accounting and finance online. Over the years, Business Law, Principles of Management, Principles of Marketing and Introduction to Business were offered online. However, when Morton College migrated to a 100 percent online presence in the latter part of the Spring 2020 semester because of the pandemic, Gilligan's eight-week Managerial Accounting this summer also was offered online. It was quite a success with 27 students completing the course.
"Based on what I witnessed with Managerial Accounting over the summer and other accounting and business classes that I taught in the spring, I really have a lot of confidence in the students," Gilligan said. "First of all was their ability to transition with limited notice to a 100 percent online delivery.
"The second thing is the high level of engagement and commitment they demonstrated. We have students, especially in our synchronous live sessions who would stay on for the entire hour-long meetings. They would frequently give input in our chat areas and ask relevant questions about the subject matter being presented.
"They also remained engaged asynchronously and also were reaching out to me via e-mail and text messaging. I was extremely pleased with the level of engagement.
"All I can say is for both spring and summer, I was extremely pleased and proud of the students and their ability to transition so well to the online course delivery format."
What's working better? How have you been able to reach students more effectively?
"There are various tools we need to utilize in the online environment dealing what's working better having been able to reach students more effectively. Those tools just go beyond Blackboard," Gilligan stated. "It's important to maintain ongoing communication with students in writing and reinforce that particularly both asynchronously and synchronously.
"When we get a chance to verbalize, repetition is key so people are locked into what needs to be done."
Gilligan says being consistent with expectations in terms when assignments are due is important. He is willing to give a "little bit" of latitude and flexibility at times, understanding the challenges many students face in terms of a school-work-lifestyle balance. Of course, the pandemic has added another layer of stress to the dynamic.
"I would just say maintaining ongoing communication, like texting short Twitter-like messages reminding students when classes are taking place and assignments are due," Gilligan said. "I would say that level of communication is working better than before."
Any student success stories you'd like to share?
"On an overall basis, we've had very good completion of the course assignments in our classes on a timely basis," Gilligan observed. "I commend them for a heightened level of responsibility that they've been able to maintain those deadlines.
"In submission of assignments, we've received quality work. On an individual basis, we've been doing more discussion forums. Students have utilized critical thinking and analysis to answer questions. I would say just being very responsible and responsive from the instructor and students have led to a lot of student success."
What's been the biggest challenge? How have you overcome (or begun to overcome) this challenge?
"Just the functionality in Blackboard," Gilligan said. "It's been somewhat of a challenge because they are new functions we have to learn, but we've been able to deal with it successfully because of everyone's support and the amount of training resources available to us."
Gilligan praised the efforts of instructional technologist Carla McKenzie, saying his area has been "well-served." He also commended the roles staff from Multimedia and Management Information Systems have played in providing timely assistance and support.
What have you learned about yourself, teaching or your students since Morton College went largely online in March?
"I have much more of an appreciation and competence level in students being able to learn online," Gilligan said. "It's not necessarily their first choice, but we've asked for this level of cooperation and engagement. Students have really stepped up and have gone above and beyond what we would otherwise expect.
"I've learned to have more confidence in our hard-working students, learned a little bit more about patience that I need to exhibit at times and the fact that we have to be flexible and understanding, but still have standards for what we expect from our students. Overall, I've been extremely pleased in what has occurred so far."