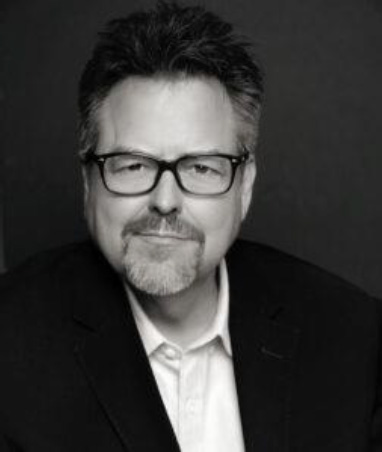 May 3, 2021 (Cicero, IL) Award-winning writer, actor, producer, Rick Najera, will be the guest speaker at Morton College's 96th annual Commencement ceremonies.
Morton College will be hosting three separate, socially distant, in-person commencement ceremonies for graduates only in the Jedlicka Performing Arts Center. The ceremonies will be on Friday, May 21st at 6 p.m., Saturday, May 22nd at noon and 5 p.m. The ceremonies will be broadcast live via Morton College's Facebook page and YouTube channel.
"We are honored and privileged to have Mr. Najera share life lessons, and inspiring and encouraging our graduates to continue on their path of success," Said Dr. Stan Fields, President of Morton College. "We appreciate the patience and flexibility from everyone as we worked to find ways we could gather safely as a community to celebrate the culmination of this important life milestone for our students."
Rick Najera is a screenwriter, actor, producer and national speaker, addressing themes such as diversity, entertainment, motivation, Latinx market, satire and sketch comedy. He is also the host of nationally acclaimed Latino Thought Makers series, an unscripted interview series highlighting prominent Latinx personalities through organic conversations with Najera's network of industry friends and community leaders such as Edward James Olmos, Dr. Cornel West, Dolores Huerta, Danny Trejo and dozens others. The author of five critically acclaimed books, Najera has also written for film and television for more than 20 years in Hollywood and performed on Broadway in New York in his self-written stage play, Latinologues, directed by comedy legend Cheech Marin.
"I started Latino Thought Makers to spread a positive message that Latinos are the solution, not the problem," said Rick Najera. "That's why I showcase diverse leaders. Because if you can see a leader, you can be a leader. I'm honored to celebrate the young Morton College-educated leaders. They are all our future."
Najera has a Bachelors in Communication from California Lutheran University and is currently working toward a Masters of Fine Arts at the American Conservatory Theater in San Francisco, whose alumni ranks include Elizabeth Banks, Annette Bening, Benjamin Bratt and Denzel Washington.
For the health and safety of the Morton College Community, these commencement ceremonies are being planned in accordance with the Centers for Disease Control and Preventation (CDC) and Illinois Department of Health guidelines, which include limited attendance, hygiene recommendations, social distancing and the use of masks regardless of vaccine status.