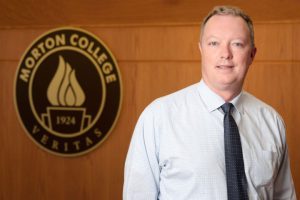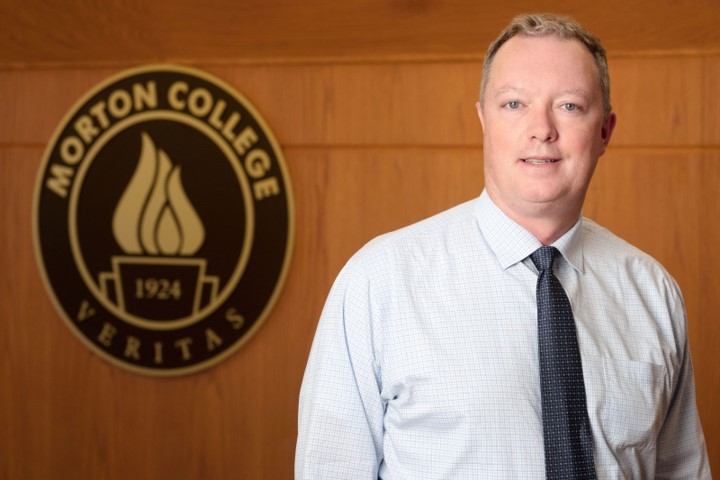 Over Three Decades of Service in Higher Education as Advocate for Community College Mission
CICERO, IL – Morton College, a public community college in Cicero, announced today the appointment of Dr. Keith McLaughlin as its new President, following a unanimous decision by the Morton College Board of Trustees on August 23, 2023. Dr. McLaughlin's appointment comes after his successful tenure as Interim President, marking the continuation of his dedication to the institution.
With over three decades of experience in higher education, Dr. McLaughlin brings years of knowledge gained from his diverse roles in teaching and leadership at community colleges in New York, Florida and Illinois. Prior to assuming the role of President, he held the positions of Interim President, Provost and Executive Vice President at Morton College during Dr. McLaughlin's 13 years of service to the institution.
Dr. McLaughlin has deep ties to the community college sector. He not only graduated from a community college, but also has familial ties. His father was a member of a graduating class in the early years of a community college established in Dr. McLaughlin's hometown of Auburn, New York, and five of his siblings also earned degrees from community colleges.
"We are thrilled to officially welcome Dr. Keith McLaughlin as the President of Morton College. His extensive background in higher education and his unwavering commitment to our institution make him a great leader to guide us into our next chapter," said Leonard Cannata, Chair of Morton College's Board of Trustees. "Dr. McLaughlin's dedication to student success, community engagement and innovation aligns seamlessly with our values and goals. We are confident that under his leadership, Morton College will continue to provide exceptional educational experiences for our students."
An accomplished educator and scholar, Dr. McLaughlin serves as a member of the graduate faculty at National American University, where he teaches doctoral courses in organization design and development, as well as administration and governance. He holds an Associate of Science degree from Corning Community College, a Bachelor of Arts from the State University of New York at Albany, a Master of Science in Management from Roberts Wesleyan University in Rochester, NY, and a Ph.D. in higher education administration from the University of Texas at Austin, with a specialization in community college leadership, and a secondary concentration with the Lyndon B. Johnson School of Public Affairs.
Dr. McLaughlin is open to receiving input, feedback and suggestions that can improve Morton College. He welcomes ideas that will help students navigate any potential college barriers and looks forward to meeting and engaging with students.
"This is an exciting time in the life of our College, as we prepare to celebrate the 100th year anniversary, we also reflect on the enormous accomplishments," said Dr. McLaughlin. "Over the last year, Morton College has undergone an extensive transformation beginning with the opening of the new student-centered, modern and efficient Student Services One Stop Center. This fall, the new Tutoring Center opened its doors offering interactive spaces and a variety of support services."
Morton College has a bright future ahead under Dr. McLaughlin's leadership. The College can expect continued investments in upgraded facilities, cutting-edge technology and diverse resources to ensure the success of all students.
For ongoing updates and information, please visit Morton College's website, social media channels and the Panther Portal.