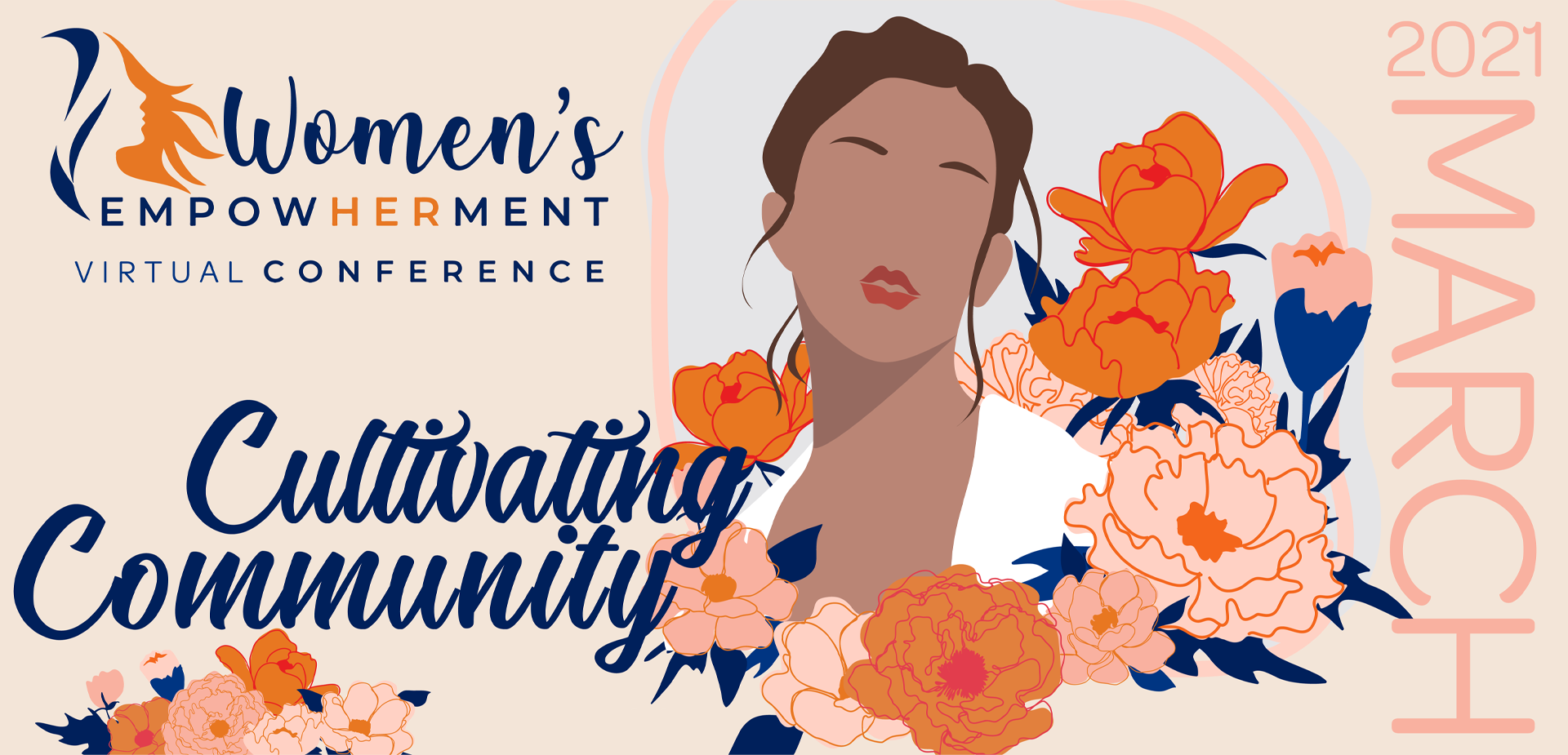 DIY Design - Pro looking design on a budget
In this workshop, we'll discuss the building blocks of good design and examine how today's digital platforms have made graphic design easier, more affordable, and more fun than ever before. Discover how empowering do-it-yourself design can be.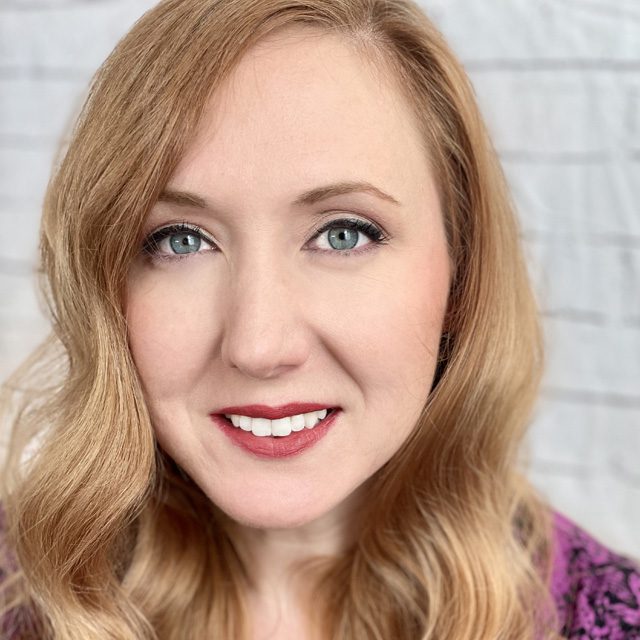 Rebecca Primm
Art Instructor
Now in her 8th year, Rebecca is teaching design, digital art and 3D arts at Morton College. Previous to her tenure at MC, she spent six years as a freelance artist, creating everything from designs, illustrations, murals and set designs. If there's anything she's learned in her time since grad school, it takes just as much creativity to make a living as an artist as it does to create art. She aspires to infuse her students with love of the arts and a desire for life-long learning though encouragement and advocacy.
A Plant That Keeps on Giving…Literally!
We know that tomatoes are a widely utilized vegetable (sometimes referred to as fruit) in most cuisines. Therefore, it would be worthwhile to grow them at home. But are tomatoes easy to grow? What will you need to grow them and what problems might you encounter? These are some of the questions that we will address, along with a discussion of the cost/benefit analysis of growing common vegetables at home.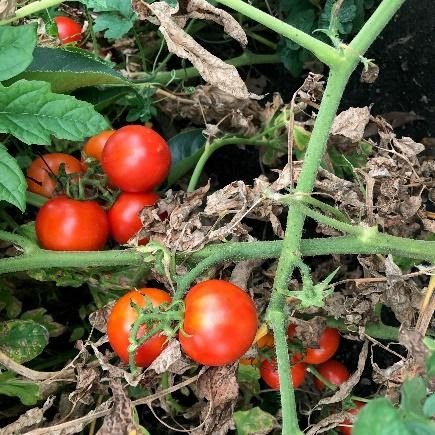 Asiyya Ashraf
Biology Instructor
Asiyya Ashraf is a full-time faculty at Morton College who teaches Microbiology, Anatomy Physiology, and Biology courses. She has a graduate degree in Microbiology/Immunology and one of her keen interests and hobbies include gardening. Ms. Ashraf has completed coursework for the Master Gardening Certificate and has experience growing fruit trees, roses, and vegetables.
Women in Healthcare: A Panel Discussion
Join us as we sit down with a group of women working in healthcare. We will discuss their jobs along with how they got into the field, their educational experiences, and what advice they would offer to women who want a career in healthcare. We will also look at how they balance work and home, and what challenges they face in their positions.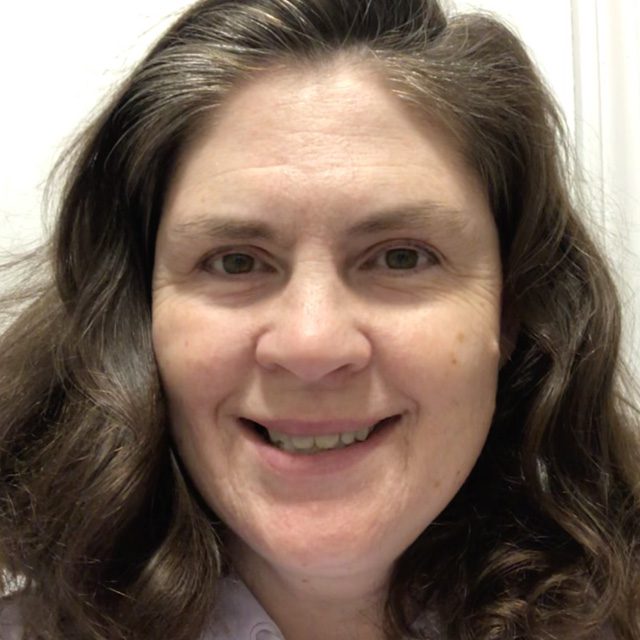 Jennifer Reft
PTA Faculty
Jennifer Reft PT DPT MS is an instructor and director of clinical education at the Morton College PTA program. She has been at Morton College since 2007 and has over 25 years of experience as a physical therapist in a variety of health care settings. She is currently a student in the Doctor of Health Science (DHS) program at University of Indianapolis and works part time at Gottlieb Memorial Hospital.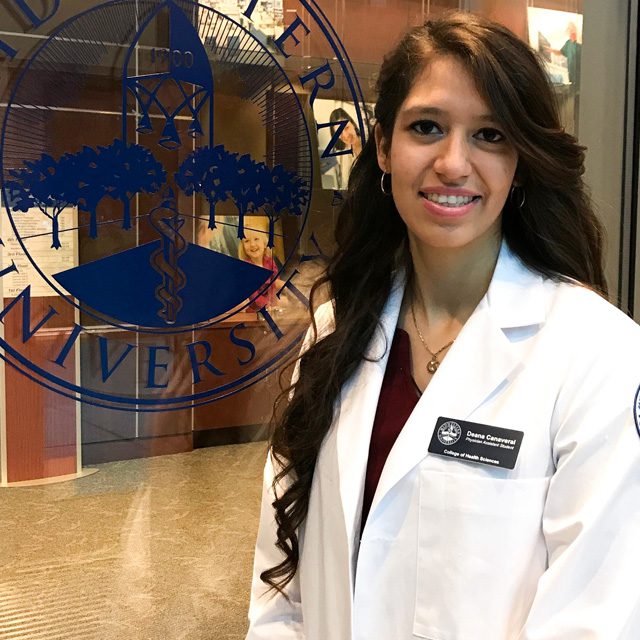 Deana Canaveral
Certified Physician Assistant
Deana Canaveral is a Certified Physician Assistant (PA-C) at Lawndale Christian Health Center (LCHC). With two years of EMT experience prior to PA school, Deana specializes in Urgent Care with a current focus on working the frontlines of COVID-19 Vaccine Rollout. Deana's passion in working with low-income communities stems from her volunteer experiences as Student Government President in her days of being a Morton College Panther. She strongly believes in the dignity of every person and wholeheartedly believes in the mission of LCHC to show and share the love of Jesus Christ through providing quality healthcare to Lawndale and its neighboring communities. In her spare time, she likes to spend time with family, go on new adventures, and play piano.

Kate Wilkens
Doctor of Internal Medicine
Dr. Kate Wilkens, MD is a family medicine physician in Carlinville, IL. She received her Bachelor's degree in Human Development and Family Studies from the University of Illinois in Champaign/Urbana, her Doctor of Medicine degree from Southern Illinois University School of Medicine, and completed her residency training at Aurora St. Luke's in Milwaukee, WI. She has spent her career providing outpatient chronic and acute condition management for the members of the Carlinville community. When she's not busily stamping out pestilence and disease, she's at home with her husband Brad, three sons [Simon, Macallister, and Bennett], and two dogs [Zoe and Waldo], likely watching Illini basketball, going on "adventures" outside, or crafting.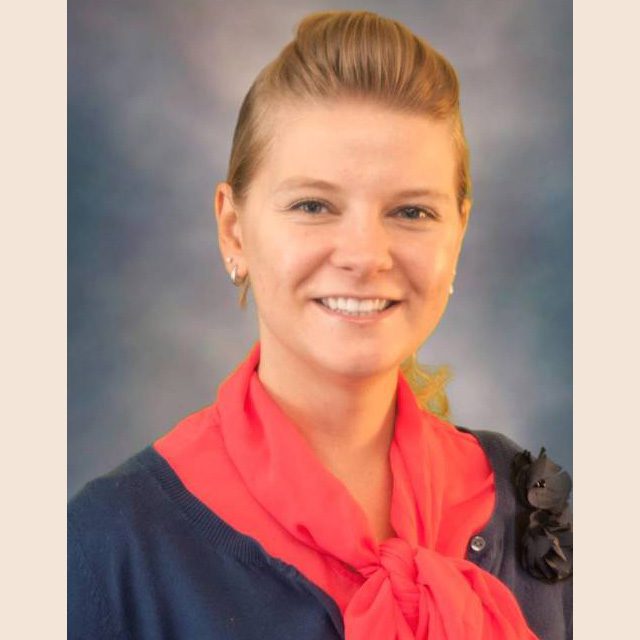 Julianne Herrmann
Nursing Faculty
Julianne has been a nurse for over 12 years and has been teaching in the Morton College Nursing Program for 9 years. She is a graduate of Elmhurst University for both her Baccalaureate and Master's degrees. Her nursing specialty lies with Adult Health Nursing, Medical Surgical Nursing and Complex/Critical Care Nursing. Julianne has worked and taught at many surrounding medical institutions including; Advocate Lutheran General Hospital, Loyola/MacNeal Medical Facilities, Mount Sinai, Holy Cross, Kindred Hospital, Cicero Health Department and many others.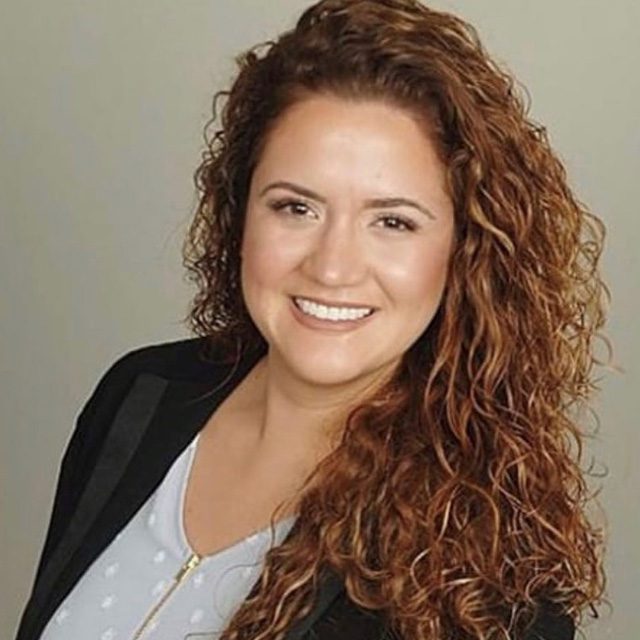 Cynthia Salazar
Family Medicine Resident
Dr. Cynthia Salazar received her bachelor's degree in neuroscience from Purdue University and her Doctorate of Medicine from Ross University. She is currently working at Advocate Christ Hospital in Oak Lawn, Il as a Family Medicine Resident. She is in the process of starting a branch of "Street Medicine" at the hospital which is a team of physicians, nurses, and other medical staff who will be providing medical care services to the homeless in the Chicagoland area. She's an active member of Omega Phi Beta Sorority, Incorporated. When not working, she enjoys playing soccer and is a HUGE foodie.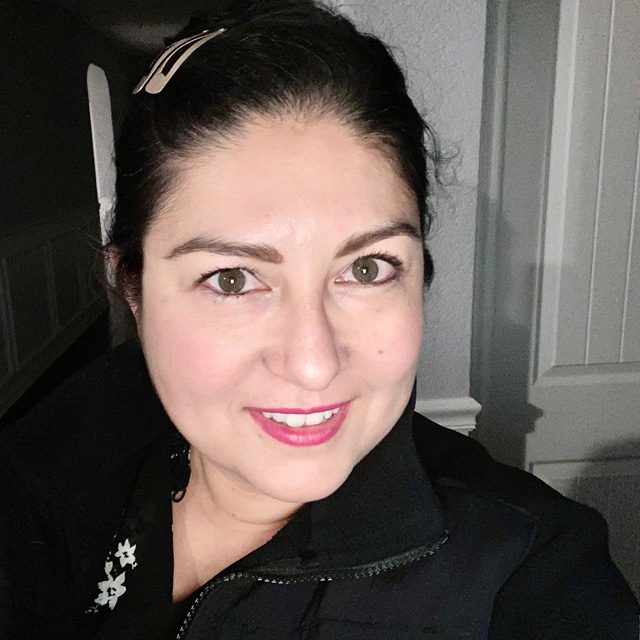 Carolina Pineda
Nurse
My name is Carolina Pineda. I graduated from Morton College in 2016 at the age of 36. I started working at Loyola Medical Center for about 2 years. In 2018 my family and I moved to Austin TX. I'm currently working on a med-surg unit. I'm back in school, I'm pursuing my MSN in administration with UTA.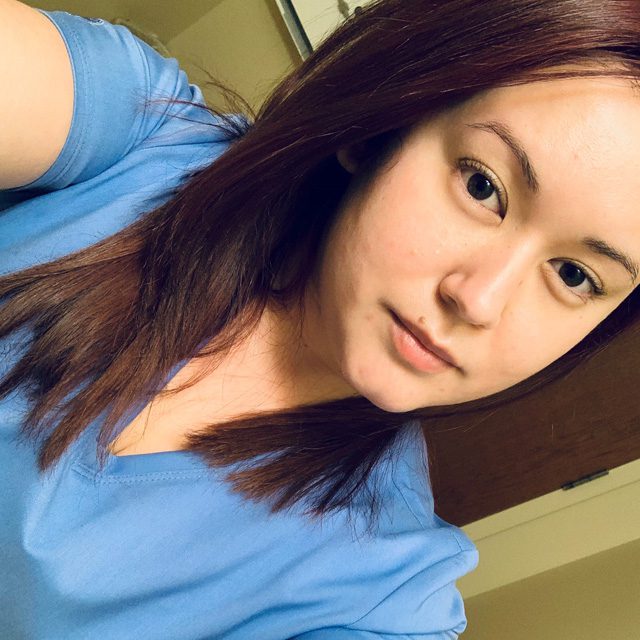 Jeanette Rodriguez
Nurse
Hi my name is Jeanette Rodriguez. I graduated from Morton's nursing program last year. As of December 2020, I have put my nursing license to work at Edwards-Elmhurst center for health and I'm currently enrolled in a BSN program. I plan to continue my education but haven't decided if I want to go for Nurse Practitioner or into teaching. I love where this career is taking me and the education I am learning. I hope to one day teach it to a new generation of nursing students as a Nursing instructor or to my own patients from a Family Nurse Practitioner standpoint.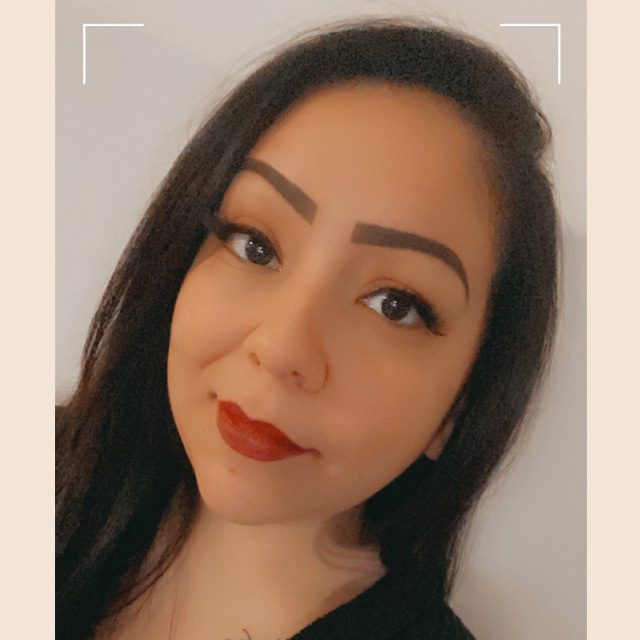 Cristal Gonzalez
Nurse
My name is Cristal Gonzalez and I've been a nurse for almost 6 years. I am a proud Morton College alumni. I currently work as an Emergency Room nurse at a level 1 trauma hospital. Aside from being a nurse, I am also a mother of 4.
This will be a one-hour workshop where we discuss the reasons we love ourselves and use this time to help remind ourselves why and what we love ourselves. This will be a one-hour workshop and all participants will receive an exclusive Papelitos Lindos coloring sheet.
Resources:
Love Yourself Reflection Sheet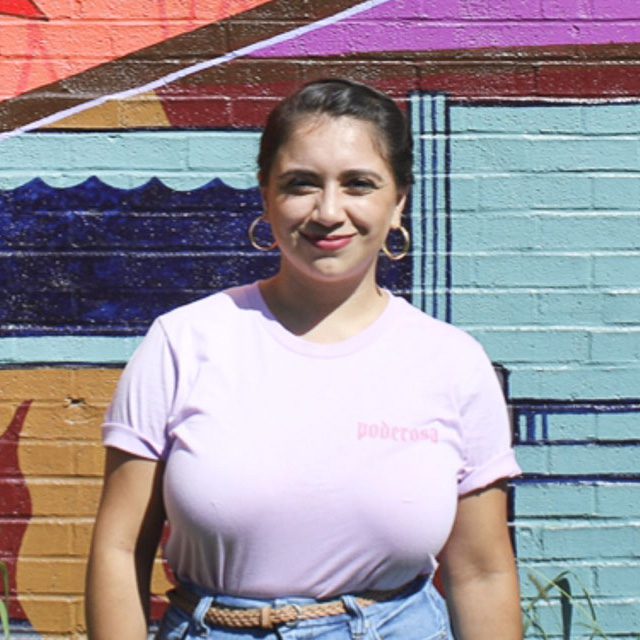 Sandra Garcia
Papelitos Lindos, Owner
My name is Sandra Garcia, I'm a first-generation Latina who was born and raised in the Southside of Chicago. I am a passionate, determined, and kind person looking to continue to break through ceilings as an entrepreneur. I love my culturas, I love to dance, eat great food, learn, and create pretty things with my hands. I also really love to spend time with those closest to my heart. My family is a huge part of who I am and truly represents Papelitos Lindos to its core. The butterflies in my logo are very special to me and every time I see them fluttering around in pairs, they serve as a reminder that it's all going to be okay.
 As I continue along this journey as a self-taught designer and solo-entrepreneur, I can say that it has motivated me to be the best version of myself as I learn, grow, and evolve.  The love and appreciation I have for my culture and the languages that I speak have given me this gift and opportunity where I get to provide my community a sense of understanding, connection, and appreciation through paper products. This has been the greatest honor of my life. This journey of entrepreneurship isn't easy but my community is what pushes me to make all my paper dreams come true.
Papelitos Lindos was established in 2017 when I made an embossed Save the Date for my brother's wedding. This personal project really ignited my love for creating with paper.  I noticed there was a lack of personal connection and understanding that I felt in stationery products specifically for the Latinx community. I decided to try to change this and create that representation for my community, inspired by my community, and alongside my community.
Navigating Professional Spaces as a Woman/Femme of Color
This workshop will focus on providing an open and brave space for women and femmes of color to explore how they navigate professional spaces. The moderator, Nydia María Stewart, will provide an overview and guiding questions. The space and time is intended to provide a rich, open dialogue that encourages sharing of personal successes, stumbling blocks, and ways forward. This is not a lecture! We are all in this together and deserve a space to empowHER each other to achieve in whatever professional spaces we enter.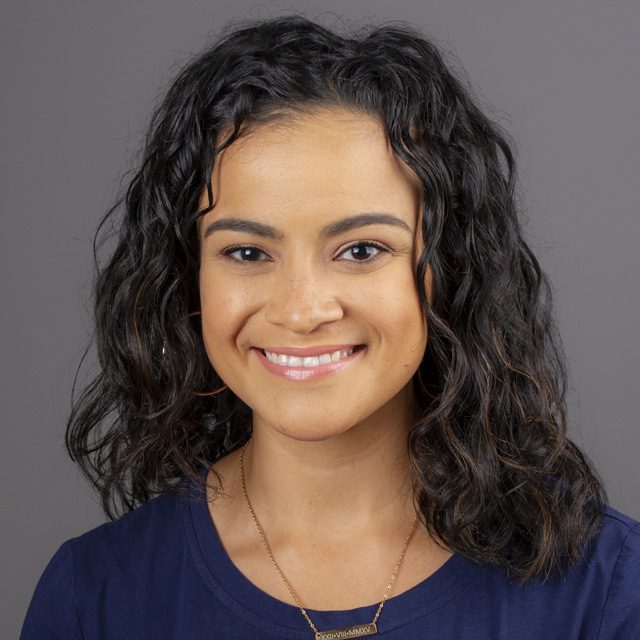 Nydia Stewart
Director of Diversity and Inclusion,
University of Chicago Law School
Nydia María Stewart is a Puerto Rican woman raised in Chicago, IL. She has a formal education in the form of a bachelor's degree from the University of Illinois at Urbana Champaign in Speech Communication and Latina/o/x Studies, and a master's degree in Higher Education and Student Affairs Administration from the University of Vermont. Nydia currently serves as the Director of Diversity and Inclusion at the University of Chicago Law School. She is passionate about empowering all marginalized communities to find their voice and help dismantle oppressive systems. She is the proud mami of a rambunctious 2.5 year old daughter, who is the inspiration for all she does.
Fit for a Cure (#fit4acure)
March 24, 2021 - 10:00 AM
The mission of St. Jude Children's Research Hospital is to advance cures, and means of prevention, for pediatric catastrophic diseases through research and treatment. From this mission Chicago Huddle Fitness Club was born to bring awareness to the Latinx community about childhood cancer, raise funds, and get Fit for a Cure! We will be hosting weekly workout sessions at Morton College and sharing information on nutrition and all things wellness each week by our trained professionals. Our contribution goal is to exceed $10K+ funds this year, as we celebrate during the St. Jude Run/Walk event later this fall. United as one St. Jude family, our fight against childhood cancer continues. Together, nothing is impossible. Join us today.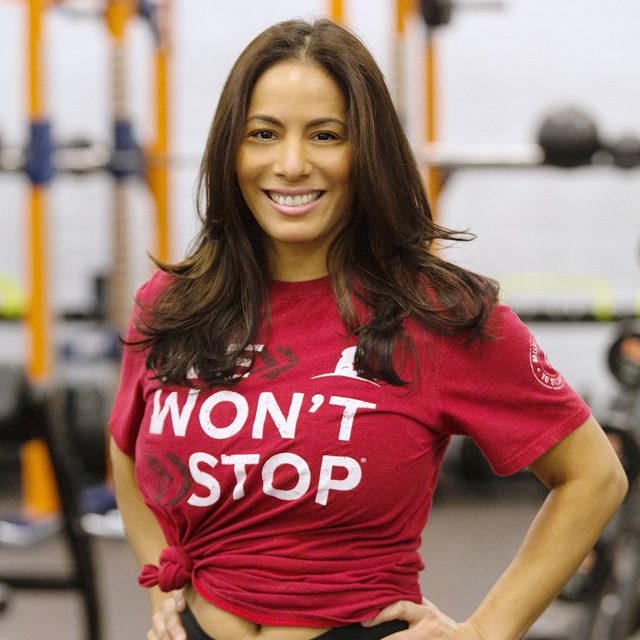 Sally Delgado
Dir. of Development & Alumni Relations at Morton College / St. Jude Ambassador
Sally is a founding member, corporate sponsor and ambassador of our mission. She joined Morton College in 2017 as the Recruitment Specialist and is now serving as the Director of Development & Alumni Relations.  She manages and implements strategies for annual giving programs to secure philanthropic support from key stakeholders and oversees alumni engagement activities. Sally is a first generation college student and earned her Associates Degree from Wilbur Wright Community College, her Bachelor's Degree in Interdisciplinary Studies from Northeastern Illinois University and a Master's Degree in Education from DePaul University. Morton College is excited to join the St. Jude community to enhance its mission and bring more awareness to our Hispanic/Latinx community. Sally supports the mission of St. Jude Children's Research Hospital because she prides herself in giving to others and believes that EVERYONE IS an invaluable part of CHANGE. Through fitness and education, Sally is committed to raising funds for the patients and families at St. Jude.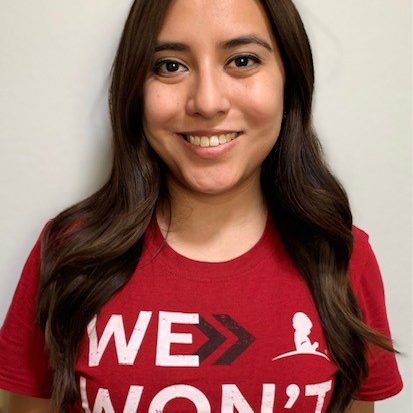 Jennifer Herrera
Bilingual Development Representative at St. Jude / St. Jude Liaison
Jennifer Herrera is a Bilingual Development Representative at St. Jude Children's Research Hospital and the liaison for Chicago Huddle Fitness Club. She helps fundraise and bring awareness for St. Jude in Chicago. Previously, Jennifer was a news reporter for a CBS-affiliated television station in Wichita, Kansas. She was also a reporter for Univision Kansas. A proud Chicago native and Mexicana, Jennifer is excited to be back home and serve the mission of St. Jude: Finding cures. Saving Children.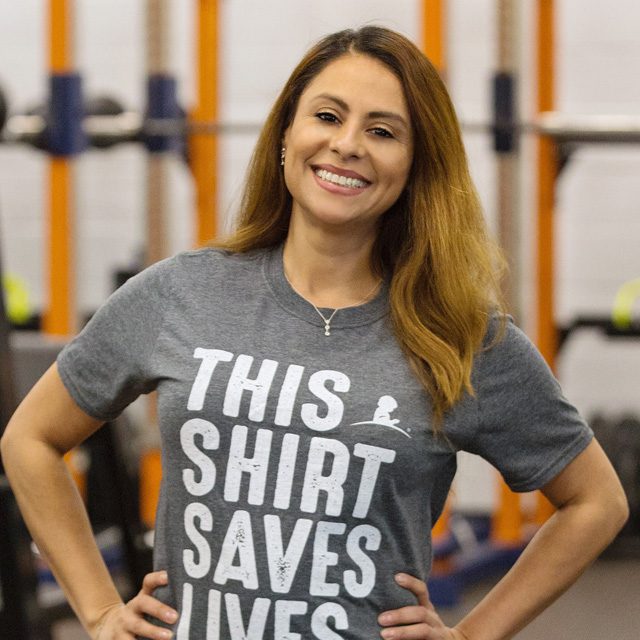 Karla Mina
Founder of Market Overdrive & MPower Residential Broker / St. Jude National Ambassador
Karla Mina is a founding member and ambassador of our mission. Professionally she is the Managing Broker and owner at MPower Residential Brokerage and the founder of the Executive Experience, an auxiliary organization who also fundraises on behalf of the children of St. Jude Children's Research Hospital. She is also the host of WGN's Market Overdrive, a bi-weekly round table real estate discussion that brings together real estate professionals to give expert analysis of the local market. Real estate and philanthropy are her twin passions. She has forged incredible relationships through her client base and through her colleagues and this has afforded her a platform to contribute to an amazing cause like the St Jude Children's Research Hospital. As a member of the St. Jude Chicago Advisory Committee and representing Chicago as St. Jude Volunteer of the Year she has had the honor of visiting the hospital and witnessing the level of care and hope the St. Jude team bestows upon cancer families during their time of need. Karla is committed to doing whatever she can to help provide funds to support the St. Jude vision of our founder Danny Thomas, no child is denied treatment based on race, religion or a family's ability to pay. To be able to have fun and stay healthy with friends is an added bonus.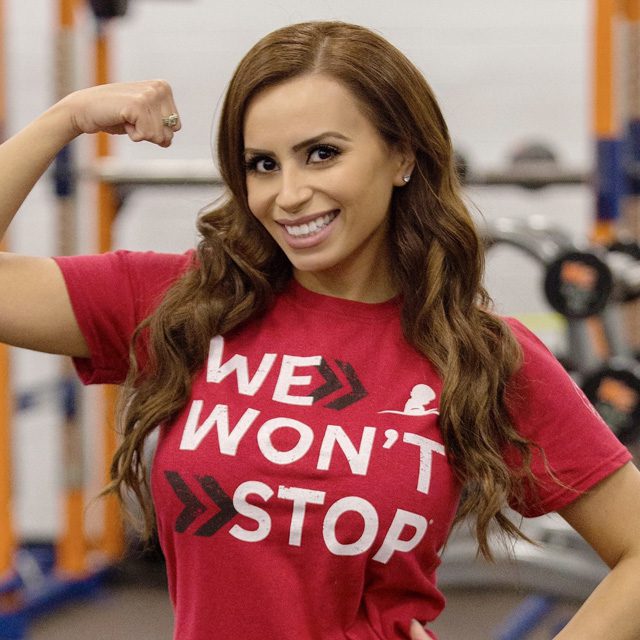 Marlene Flores
CEO of Mar Flores Media Group LLC / St. Jude Ambassador
Marlene is a founding member, and ambassador of our mission. Marlene has always had a passion for strategic marketing and media communications. She currently serves as a Marketing Communications Manager and is the Founder and CEO of Mar Flores Media Group. Prior to launching her business and joining the telecommunications sector, Marlene pursued a career in finance, freelance sport media journalism, event planning, nonprofit fundraising, and most recently business development. She loves to help clients develop effective messaging and increase their marketing impact. Marlene speaks at and facilitates workshops, networking events, conferences, and panels on branding, strategic marketing and communications management. Marlene graduated from Roosevelt University with a B.S. in Integrated Marketing: Strategic Communications.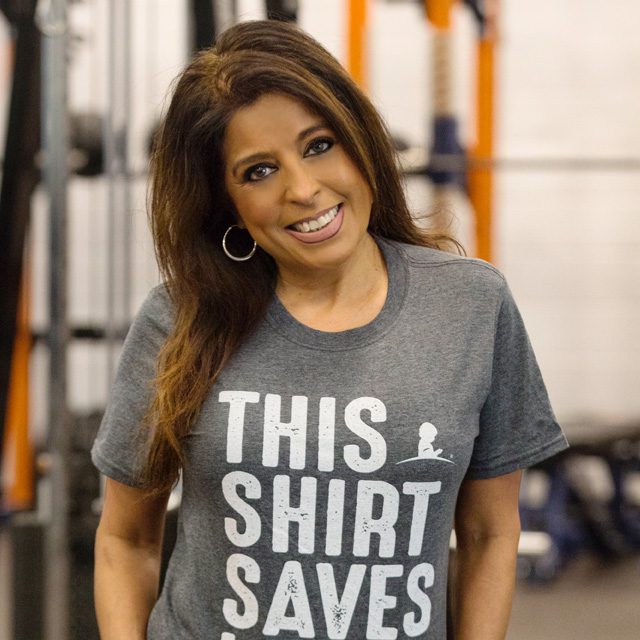 Martha Tovias
President & Founder of Tovias Title and Trust Inc. / St. Jude Ambassador
Martha E. Tovias is a founding member, corporate sponsor and ambassador of our mission. Martha is a seasoned entrepreneur, who over the last 15yrs has built several privately owned companies - i.e. Tovias Title and Trust Inc., Protect 1 Title Inc., Mediterranean Imports Inc., an international import & export company based in Italy and Café Rumba, a Latin-fusion restaurant in downtown Chicago. In addition, Martha is the co-founder of L.E.E.N - The Latina Executive & Entrepreneur Network. L.E.E.N brings together a diverse group of powerful Latina Business Women from various backgrounds that strive to elevate their professional world and define their own version of success. Martha is passionate about golf. She has also started The Ladies of L.E.E.N Golf Society the only Latina Golf League in Chicago Metropolitan Area and throughout the Midwest. Martha and LEEN have committed 20% of their fundraising efforts this year to St. Jude and she is excited to add more funds through the Chicago Huddle. The combination of promoting a healthy and vibrant lifestyle while raising funds for an amazing cause like St. Jude is a no brainer.
Are You A Friend Or A Frenemy?
Join Michelle and Melissa on a discussion-based workshop on the good, the bad, and the ugly about supporting our peered Latinx Women. Be ready to add to the conversation about supporting our female peers in public and private to others. Learn to encourage those who are successful when you are still building your empire and appreciate trusting the process.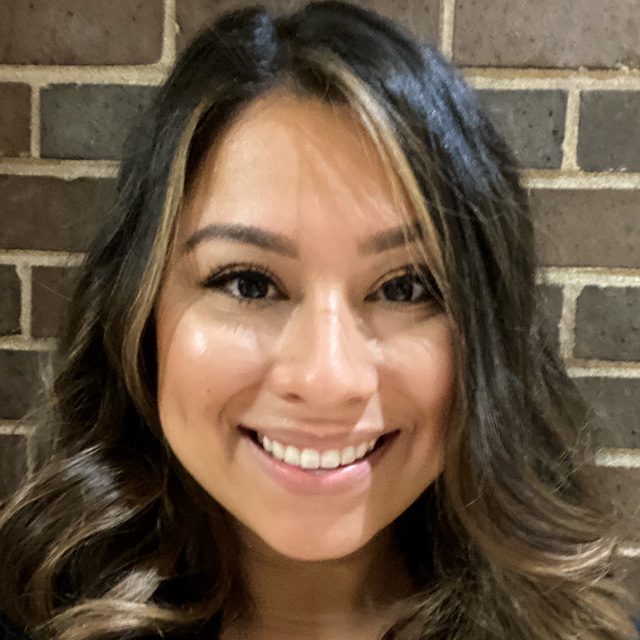 Michelle Jaldin
PhD Student
Michelle Jaldin, MPH | Michelle is currently a PhD student at the University of Illinois at Chicago where her work focuses on physical activity and brain health in Chicago's Latino population. She received her BS in Biology with a double minor and received her MPH in Health Promotion. As a first-generation student with limited resources, Michelle struggled with how to bloom her career and who to ask for help and mentorship. These experiences and lack of mentorship motivated her to commit, serve, and empower other LatinX first generation students. Her goal is to help connect and mentor students throughout their journey where they are then able to thrive and achieve their full potential. Michelle is a strong believer of always remembering where you come from and to also empower those around you, especially your community.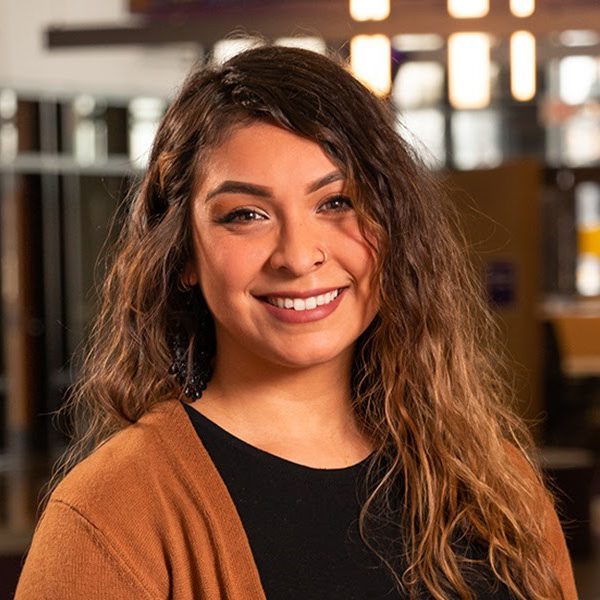 Melissa Sanchez
College Success Coach, McHenry County College
Melissa Sanchez, MS.ED | Melissa provides student support to McHenry County College as a College Success Coach. She received a BA in Psychology with a minor in Sociology and a MS.Ed in Clinical Mental Health Counseling from Northern Illinois University. Melissa developed a strong sense of devotion to help serve first generation and underrepresented students as personal experiences as a Latinx first generation professional herself, she naturally gravitated to this special population. Outside of work, Melissa is passionate about empowering Latinx professionals through mentorship as it provides her the privilege to build meaningful relationships and create a sense of autonomy with those she mentors. She dreams of one day being a motivational speaker across the nation's community colleges and university campuses.