12oct7:00 pmBreathing Techniques to De-Stress7:00 pm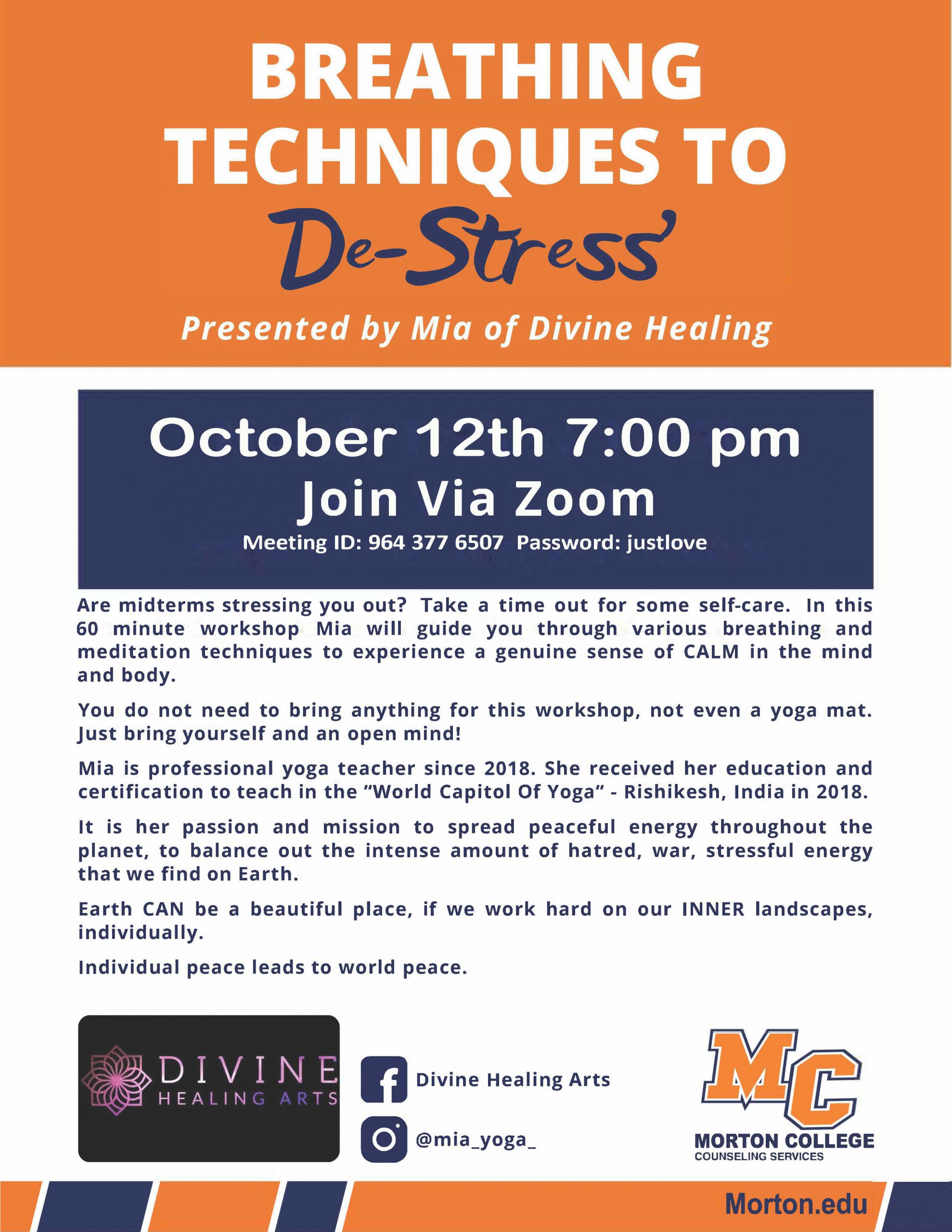 Event Details

Join via Zoom:

Meeting ID: 964 377 6507

Password: justlove

Are midterms stressing you out? Take a time out for some self-care. In this 60 minute workshop Mia will guide you through various breathing and meditation techniques to experience a genuine sense of CALM in the mind and body.

You do not need to bring anything for this workshop, not even a yoga mat. Just bring yourself and an open mind!

Mia is professional yoga teacher since 2018. She received her education and certification to teach in the "World Capitol Of Yoga" – Rishikesh, India in 2018.

It is her passion and mission to spread peaceful energy throughout the planet, to balance out the intense amount of hatred, war, stressful energy that we find on Earth.

Earth CAN be a beautiful place, if we work hard on our INNER landscapes, individually.

Individual peace leads to world peace.