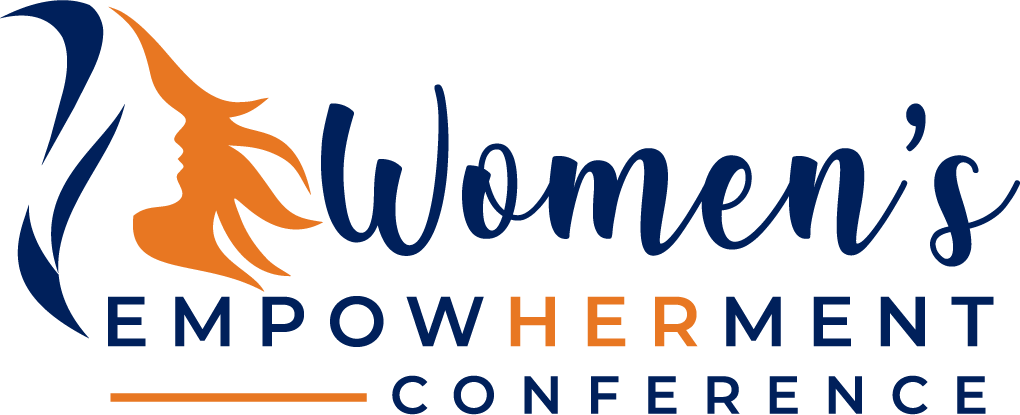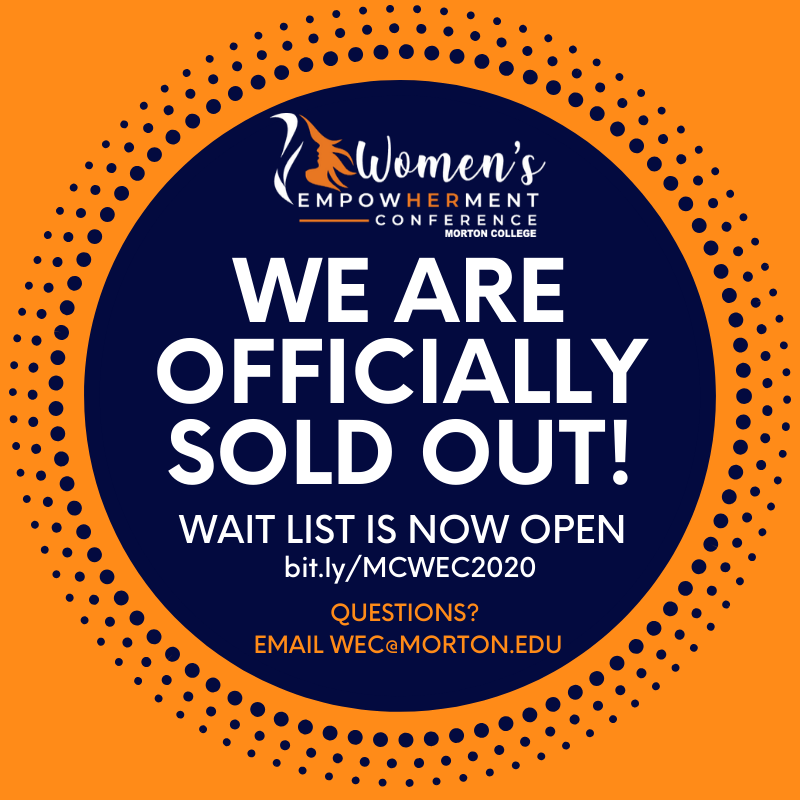 Sat, February 29, 2020
8:00 AM – 3:00 PM
We will welcome you and other women leaders across sectors for a full-day of:
Workshops and activities centered on leadership, career and professional development.
Opportunities to gain insightful tips and information on being a better version of you provided by industry experts and SHEpreneurs in their respective fields.
Event Sponsor and Industry leader Estee Lauder will be at the Conference to provide an exciting Pro Artist Event. You will indulge in a 20-minute Beauty Lesson that focuses on helping you achieve your most beautiful complexion customized to your unique needs and wishes.
Whether you're aiming for the C-Suite or just starting your journey, you'll end the conference motivated, armed with strategies to fire up your career, and excited to apply new skills you've learned throughout the day!
Come join the fun, we promise you will leave feeling empowHERed and fabulous!
Dr. Patty Garcia
Dr. Patty Garcia serves as District Director for U.S. Congressman Jesús "Chuy" García where she develops and implements the strategy and services for the district. She serves and represents the member, oversees personnel, and maintains federal, state, and local relationships. Previously, she was the Vice President of Programs and Operations for the Latino Center for Leadership Development (LCLD), where she implemented the organization's vision by training individuals to seek policy-making roles, developing policy and philanthropic partnerships, as well as maintaining U.S. Mexico-relationships.
Prior to that, she was Deputy Director of Constituency Services with NALEO Educational Fund, where she managed and carried-out national, state, and local relations and efforts with cross-jurisdictional and bipartisan elected and appointed officials, philanthropic partners, and stakeholders across 14 states. Her career with NALEO Educational Fund began as Data and Campaigns Manager, where she implemented over 30 data-driven civic engagement projects to increase voter education and participation efforts across 8 states. Her expertise ranges around core governance skills, education policies from birth to postsecondary education and the workforce, civic engagement, leadership development as well as other issues impacting the success and development of the Latino community. She earned a doctoral degree in Educational Policy Studies with a concentration in Latina/o Studies from the University of Illinois at Urbana-Champaign in 2011.
Alexis F. Abarca
HIV Prevention Coordinator at Howard Brown Health for the VOICES project; a program of BYC
Graduate of Northeastern Illinois University with a bachelor's degree in Women & Gender studies and 2 minors in LGBTQ history and Sociology
While in college I was involved in various student organizations such as The Feminist Collective, Pride Alliance, and Theta Pi Sigma gender all-inclusive Greek organization.
Upon my graduation I was blessed with an opportunity to work for the Broadway Youth Center, the very same grass root organization that helped me obtain a GED after being dropped out of high school. With this opportunity I have been able to give back in ways that I never thought possible. I have gone on to create the first Pride club in Little Village Lawndale high school where I mentor youth and help guide them towards finding their own path to success. I have also gone on to facilitate workshops on Trans competency issues with organizations that have historically & structurally discriminated against us. Even though my identities lie in the margins of oppression I consider myself to be very privileged to be here, because I wasn't supposed to be here. My motto in life is: If you aren't uncomfortable while sitting at the table then you did not learn anything other than how to be complacent.
Carmen Alvarado
Mujer empoderada!! En esta charla compartiremos de una forma muy sencilla y concreta cómo lograr ser una mujer empoderada y algunas cualidades que son importantes de destacar.
Por ejemplo: A Creer en ellas mismas! Hacer únicas en todo su esplendor. A creer en cada error o equivocación y no piensan que es el final de la vida! A mantener siempre esa actitud positiva.Y sobre todo a ser una mujer que ayuda a otras en su género y nunca piensa solo en ella.
Janett I. Cordovés, Ed.D.
Janett I. Cordovés, Program Manager, equips and empowers campus professional staff and faculty to be interfaith leaders. Prior to joining the IFYC team, Janett worked in higher education for over a decade, elevating the importance of engaging worldview identity and creating religious and spiritual accommodations and policies to support students' holistic development and retention and success efforts.
Janett has a bachelor's in applied mathematics, a master's in higher education, and a doctorate in ethical leadership. Her research interests include first-generation, #digitalfaith, leadership development, and spirituality. In her spare time, Janett travels to spend time with family and friends, volunteers with Beyond Younger and the Food Pantry, Catholic Charities, and at her place of worship City Church Chicago.
Carissa Davis
Carissa Davis is the Director of Financial Aid at Morton College. She received her primary and secondary education in the Chicago Public School System.
She holds an A.S. degree in Business, and an A.A. degree in Liberal Arts, Prairie State College. She holds a B.A. degree in Interdisciplinary Studies with a minor in Communications and a M.A. degree in Communication Studies and Training, both from Governors State University.
Ms. Davis's professional career spans fields in higher education, non-for-profit, and banking.
Ms. Davis continues to serve at Morton College. As she embarks on her 19th year in higher education, she has held many positions—Lead Admissions Specialist/Registration; Dental Hygiene Advisor/Enrollment Services Specialist; Coordinator of Veterans and Scholarships; Financial Aid Evaluator & Financial Aid Compliance Manager—each, a promotion that led her to her current role.
In addition to her role as director, she is a small business owner and an adjunct instructor in communications and college success courses.
Tarina Rodgers
Tarina Rodgers is a Wealth Management Advisor at Merrill Lynch, Northbrook, Illinois. Her work focuses in designing financial plans and solutions tailored to achieve her client's goals and preserve their wealth for generations to come. She serves a widely diverse clientele at both corporate and individual level. With a Bachelor's Degree in Business Management from the University of Phoenix already under her belt, she is currently studying to obtain a Master's Degree in Project Management from the same institution.
Tarina has an extensive background in Finance. Prior to Merrill Lynch, she managed Private Client relationships and worked as a Business Banker at J.P. Morgan Chase Bank, where she had the opportunity to work closely with the Latino community. Tarina was born and raised in the Dominican Republic and moved to the United States during her late teenage years. She is driven by her passion of helping others and creating a positive impact in her community. In her spare time she enjoys traveling, keeping active, and spending time with her family.
Griselda Vega Samuel
Ms. Vega Samuel is the Regional Counsel, Midwest for the Chicago office of Mexican American Legal & Educational Fund (MALDEF). As Regional Counsel she is responsible for the daily operations and overall management of the regional office which covers 15 states. She is an attorney with over 18 years of experience in working in the areas of litigation, policy-advocacy and education, specifically employment law, and general civil rights.
Ms. Vega Samuel's advocacy work extends to both U.S. and international fronts, where she has worked on human trafficking legislation, as well as, worked on policy issues related to migrant labor rights, both within the U.S. and Mexican legal frameworks. Most recently she was the Senior Director of Anti-Trafficking Program (ATP) at Safe Horizon in Brooklyn, NY. Ms. Vega Samuel graduated from the University of Iowa-College of Law, and is licensed in both Illinois and Washington State, and speaks Spanish fluently. Griselda is a native of Chicago, IL and her family hails from Guanajuato, Mexico.
Denise Pedroza Sandoval
Denise Pedroza Sandoval is the owner of Denise Pedroza Sandoval, LCPC, LLC, a private practice located that offers mental health services in Berwyn, IL. As a Licensed Clinical Professional Counselor (LCPC) in Illinois, she also provides psychological evaluations for immigration cases. She obtained a bachelor of science degree in psychology from Loyola University Chicago and a master of education degree in community counseling from DePaul University. Throughout her career, Denise has worked as a bilingual psychotherapist in diverse settings such as Catholic Charities, Heartland Alliance, and Pillars Community Health.
She also served as an ambassador for the Young Professional Advisory Board for Mujeres Latinas en Acción and chair for the Community Development Committee. Denise actively participates in community events and shares her knowledge to build a more trauma-informed community. With almost a decade in the mental health field, Denise works to increase awareness of the importance of prioritizing mental health and reducing the stigma behind it in the Latino Community. She wrote an article for NAMI (National Alliance on Mental Illness) titled Take a Deep Breath and Join the Walk; an article that speaks to struggles minority group members experience when addressing mental health.
Denise has been invited to multiple panels, workshops, and radio segments relating to mental health. Denise is co-author for Today's Inspired Latina Vol. 6. She is currently working on publishing a children's book about feelings in Spanish. She will also launch her podcast that speaks of domestic violence stories in the Spring of 2020. During her free time, she loves to travel, and her favorite color is purple. Denise believes "Everyone deserves to be happy."
Gina G. Torres
Gina Torres is an alumni of Morton College and a community member. She earned her Bachelor's degree in Marketing from the University of Illinois at Chicago. She has over 15 years of experience in higher education. She is very passionate about helping students find their educational path. One of her favorite quotes is from Meghan Markle that says "Women don't need to find a voice, they have a voice, and they need to feel empowered to use it, and people need to be encouraged to listen".
Jesús Vega
Jesús Vega is a Wealth Management Advisor at Merrill Lynch. His passion is being a trusted advisor to individuals and families by providing customized investment strategies to meet their financial goals. He is keen in giving his clients the best possible life with the resources they have. Jesús has over ten years of experience in the financial services industry. He has served in leadership, credit, and high-net-worth banking capacity for both institutional and individual clientele.
Jesús is a proud alumnus of DePaul University in Chicago, accomplishing a Bachelor's of Science Degree in Finance and eBusiness. He is a member of the Illinois Hispanic Chamber of Commerce and the Evanston Chamber of Commerce. Jesús was recently appointed by the Mayor of the City of Evanston as a member of the Minority, Women, and Evanston Business Enterprise Committee ("MWEBE"). In addition, he volunteers with Big Shoulders Fund a non-profit organization that provides assistance to Catholic elementary and high schools in Chicago's low-income communities.
Jesús resides in the north suburbs of Chicago. In his downtime, he enjoys spending time with his family, jogging, exploring restaurants in Chicago, and traveling.
Mariachi Sirenas
Mariachi Sirenas is honored to represent the genre of mariachi music in the windy city. As Chicago's First All-Women Mariachi, we hope to plant a seed that will soon blossom into a community of strong women that work together to promote the folkloric arts of Latin America. ¡Que viva la mujer y su tradición Mexicana!
Thank you to our sponsors