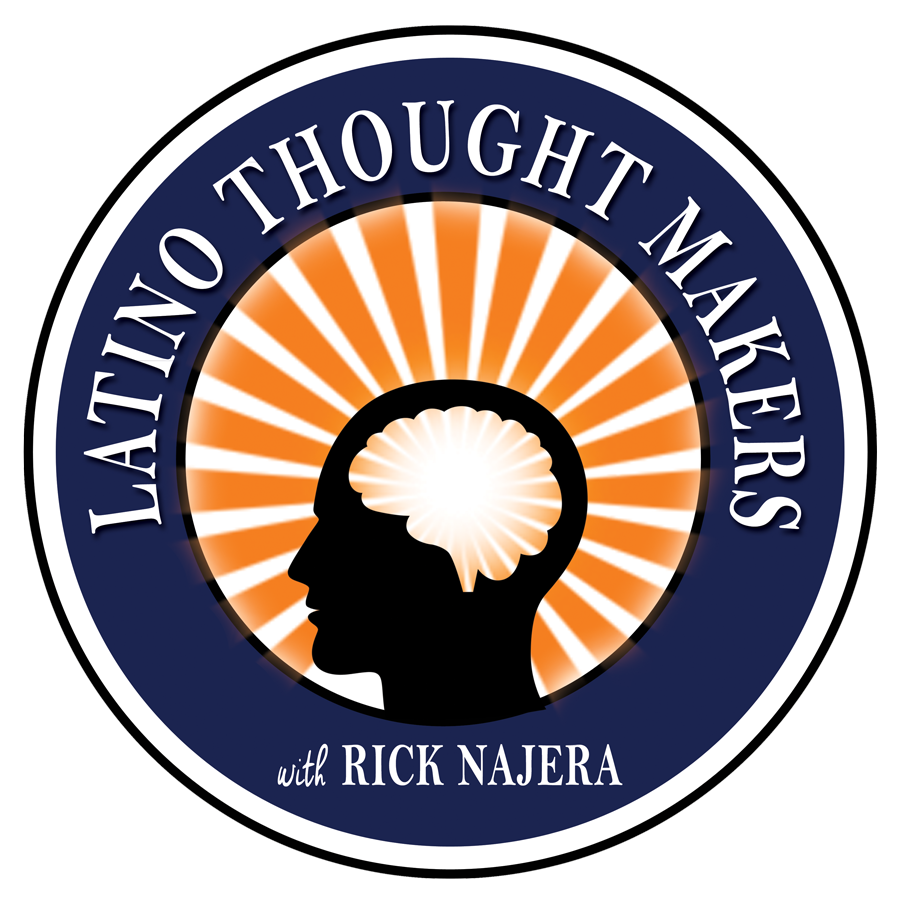 Latino Thought Makers inspires the future leaders of America through this positive, powerfully uplifting and motivational platform.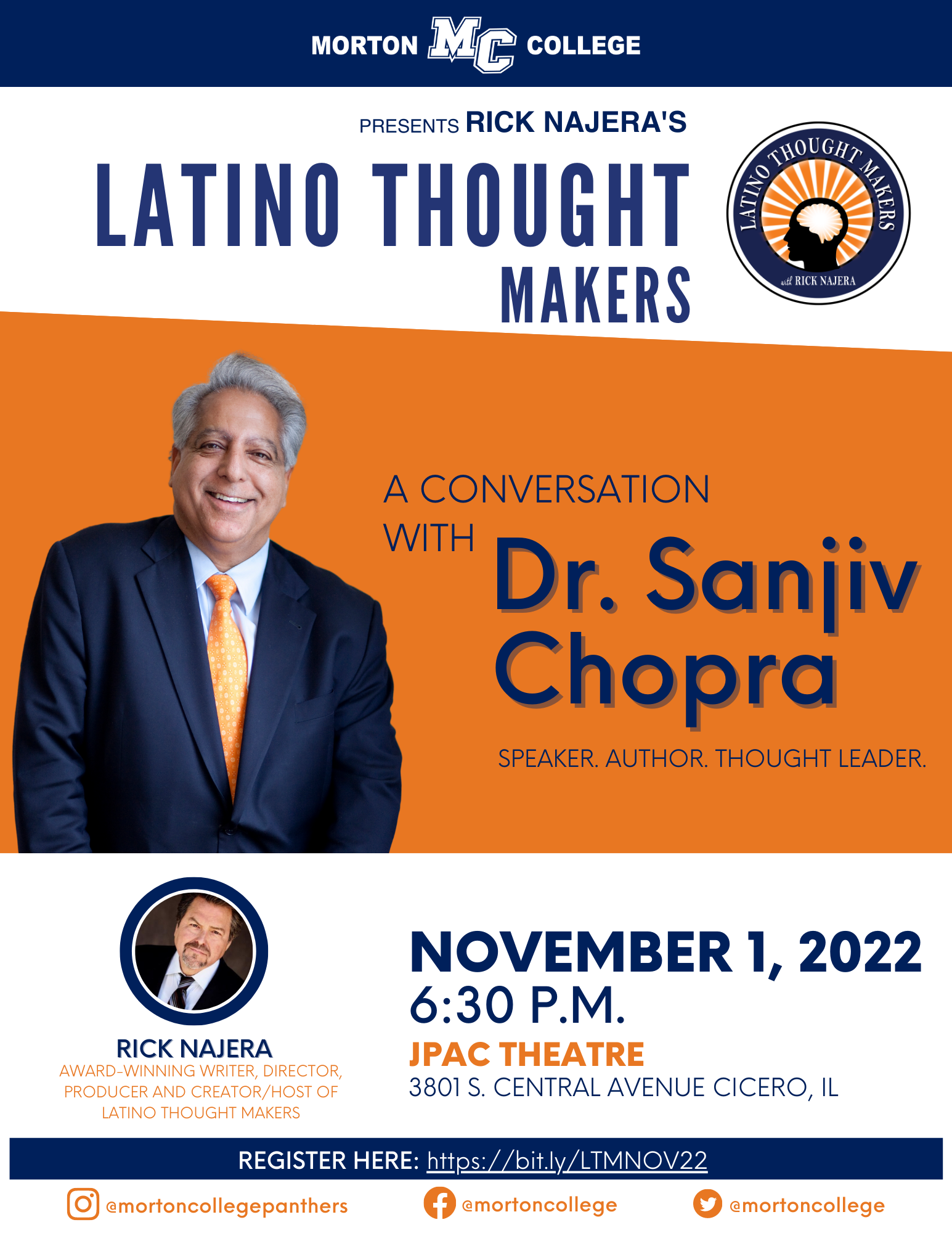 In its first three years, Latino Thought Makers has featured an important array of insightful, inspirational and trailblazing guests, including:
Dr. Aidyl S. Gonzalez- Serricchio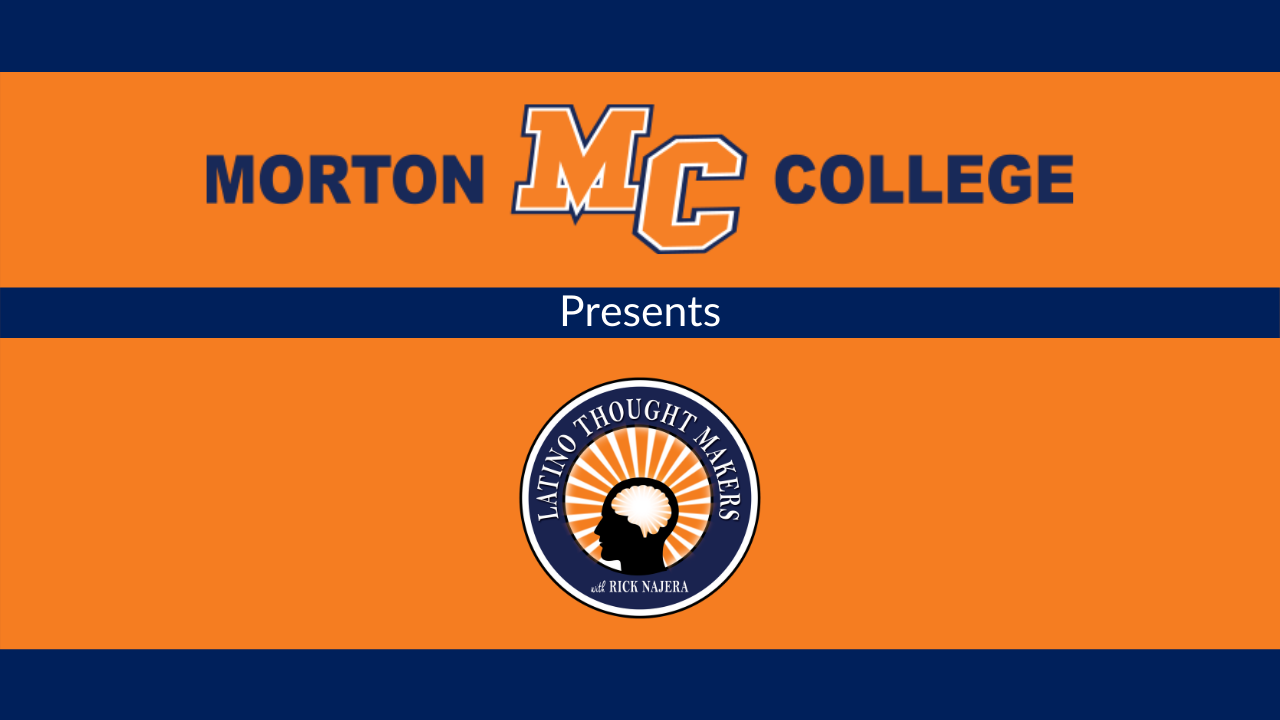 Live interview series with interactive Q&A hosted and moderated by award-winning writer, producer, author and comedian Rick Najera
Showcases Latino leaders in Media and Entertainment and raises the bar on the positive image of Latinos and diversity in America
Delivers engaging, thought-provoking and candid conversations about critical issues facing Latinos, with a comedic twist
Provides rare access to insights and inspirational stories from influential Latino artists, celebrities and entertainment industry professionals
Addresses important issues, such as: Latinos in the Media, Immigration, Social Justice, Career & Life Choices and Inspirational Success Stories
Latino Thought Makers fills a void.
Latinos in the U.S. are:
60.5 million Hispanics live in the United States, representing 18.4 percent of the U.S. total population
Largest, fastest-growing ethnic group in America with 1.5 trillion in buying power
1 in 4 Latinos in the U.S. are under age 17; 93% of Latino children are U.S. citizens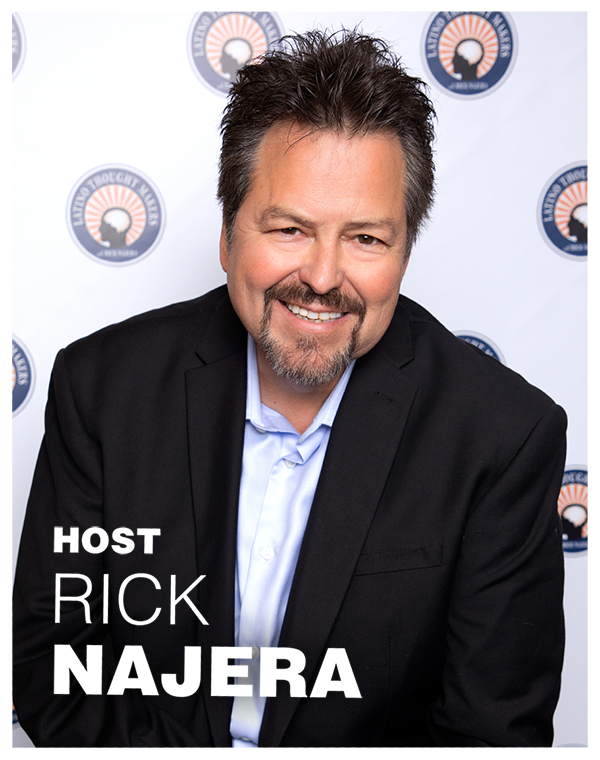 Rick Najera is an award-winning screenwriter, actor, director, producer, sketch comedian, author, playwright, coach and national speaker with an expansive portfolio of credits in all forms of entertainment. He has received numerous industry awards for his work.
From starring in films with Sidney Poitier, George Clooney and most recently Mario Lopez, to writing sketch comedy for Jim Carrey and Jamie Foxx, Najera is best known for starring on Broadway in his award-winning, self-penned stageplay, Latinologues, directed by comedy legend Cheech Marin. Najera is only one of three Latinos to ever write and star in their own play on Broadway.
As a screenwriter, Najera has written dozens of scripts for TV, film and the stage, starting out in the industry as a staff writer on the groundbreaking urban comedy series, In Living Color, for which he wrote more than( 30 episodes). Najera went on to write for Townsend TV (10 episodes), MAD TV (47 episodes), East Los High – a Hulu original (21 episodes)  and numerous TV pilots and more. He penned the feature film Nothing Like the Holidays starring Debra Messing, Alfred Molina, John Leguizamo and Luis Guzman, which won him an ALMA Award.  And was nominated by Congressman Joaquin Castro to be placed in the  permanent Congressional record. Najera learned from great writers like Spike Lee, Quentin Tarantino and Scorsese to "write what you know' and has been a pioneer in Hollywood telling his American experience, from a Latino perspective.